When you hear "Swedish Country House," a myriad of things might come to mind, ranging from calming Scandi minimalism to charming red Dala horses. For a young family imagining a new home in Minnesota, it was something entirely different.
He grew up in Sweden. She in Minnesota, a state known for its Scandinavian heritage. So, to them, the notion of "Swedish-inspired" ran deeper than a set aesthetic. It evoked a feeling of familiarity. Of comfort. Of home.
Translating Sentiment Into a Blueprint
When pulling up to the home's winding drive or when wandering its soft, sunny, neutral halls punctuated with bold colors, it all appears so effortless—but it required years of relentless collaboration to complete. During COVID.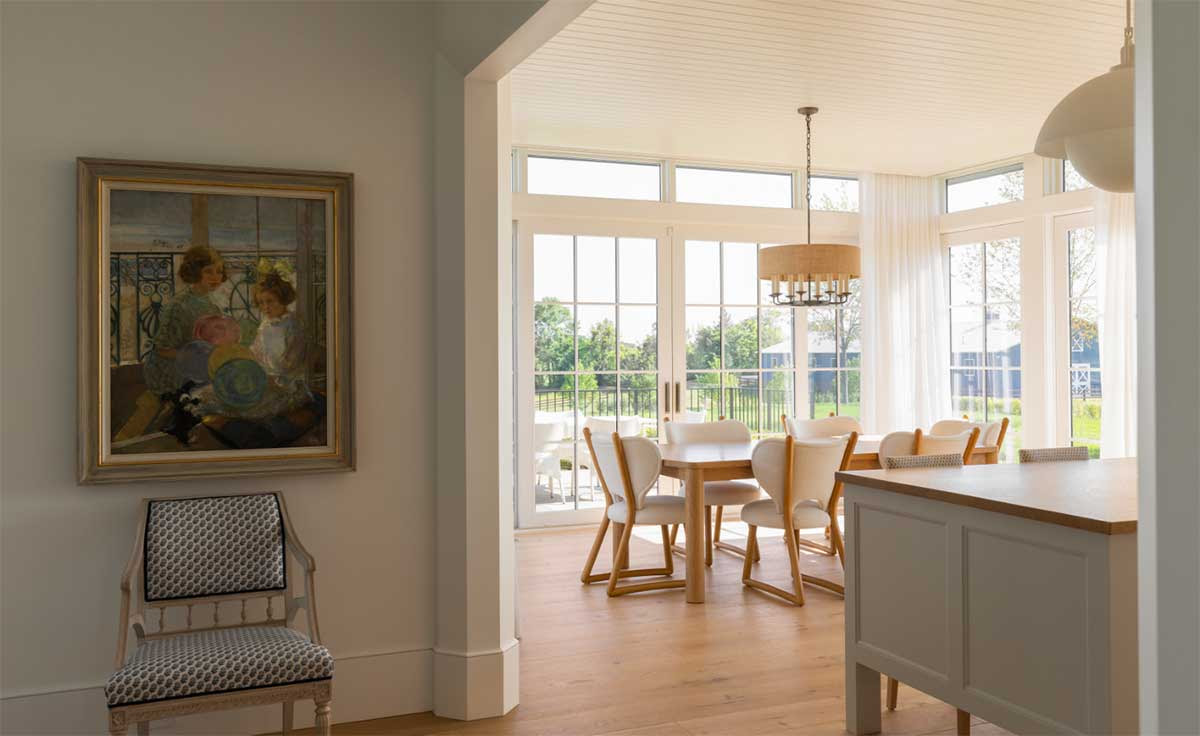 "The most consistent element to successful projects is trust. It's not budget," said Bill Costello, CCO of Streeter Custom Builder, who built the home. "If you have trust, it always goes well."
In addition to Costello, architect Charlie Simmons, founding principal of Charlie & Co. Design Ltd., and interior designer Linda Engler, founder of Engler Studio Interior Design, as well as the family themselves, trusted each other implicitly. As part of their initial research, this core team pored over old family images to help inform a few architectural details, like the roof.
"We have a very steeply pitched roof, and it also slopes to help give it a little bit more of a soft feel," Simmons said. "The steeper the pitch of the roof, the more the snow falls off and doesn't sit and cause any kind of structural damage."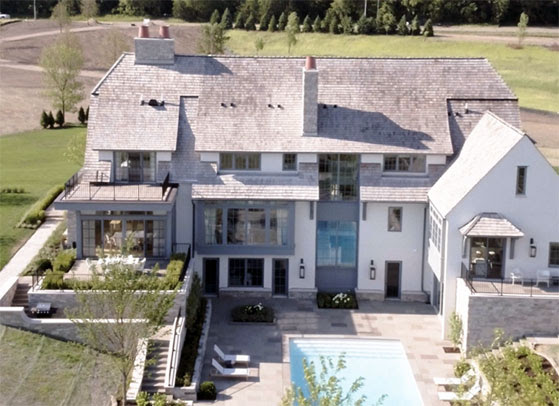 One other research finding? An obsession with mood-lifting natural light.
"Scandinavians in general really appreciate natural light because half of the year it never gets dark, and the other half it never gets light," Simmons said. "So, when you have the ability to create and sculpt environments that take advantage of light, you certainly want to do that. This home is no exception … Marvin gives us the tools to create these wonderful spaces."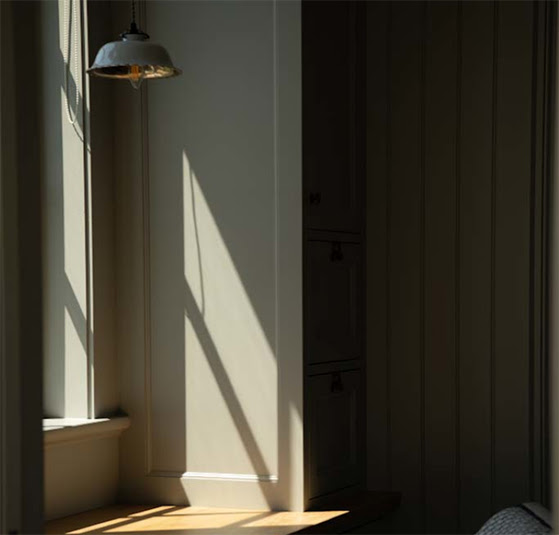 With the architectural choices to the interior design decisions, the team walked a tightrope between modern and traditional. Ultimately, they arrived at an understated transitional style, which strikes a wholly unique tension through a mix of textures, hues, eras, and influences. It's not predictable, yet it's oh-so approachable. That's why an antique clock fits so well alongside a plush, modern ottoman.
"Are we going Swedish enough?"
While the goal was to veer from the expected, the team arrived at a turning point midway through the project.
"My gut was that we're not pushing this enough into Scandinavian," Engler said. "I thought, 'the architecture needs a little push. And the interiors need a little push.' I feel like we're kind of tiptoeing with it."
So, they went back to the architectural renderings and mood boards to make a few shifts, including swapping the black window exteriors for Cadet Gray in the Marvin Ultimate product line.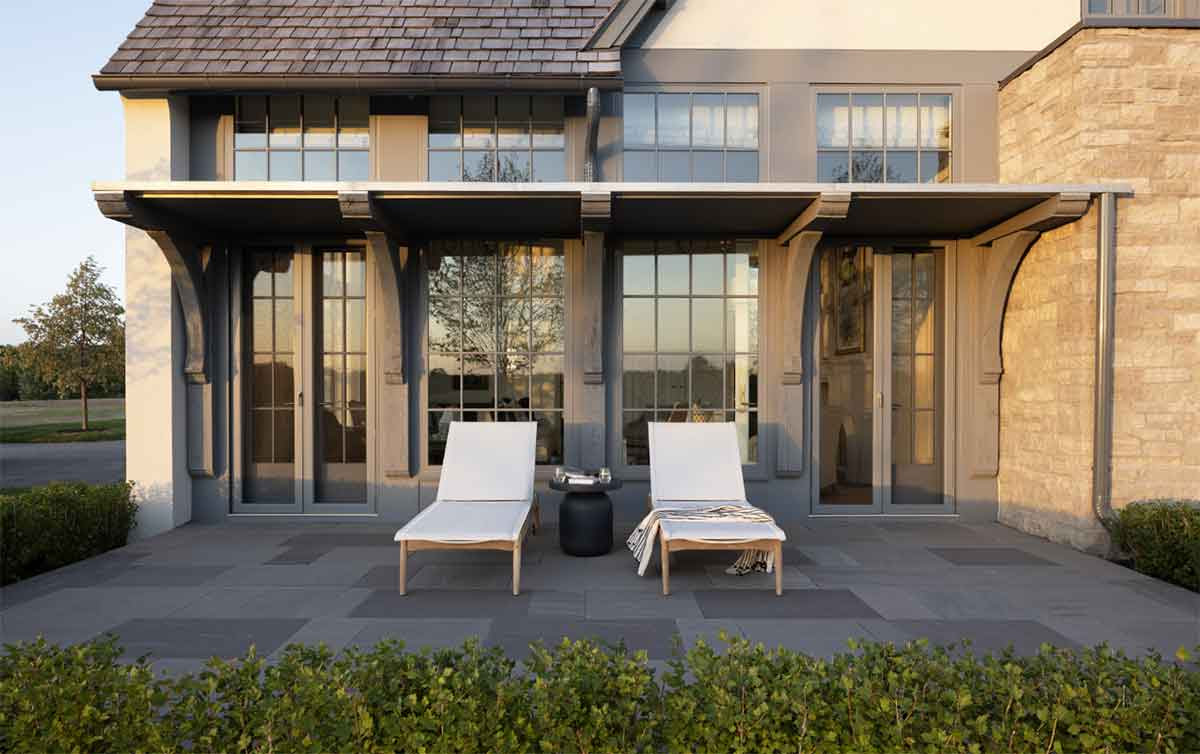 "The homeowners shared that Sweden's all about wonderful grays," Engler said. "Cadet Gray gives us just some rough punch of outline with a window that makes a statement in a very subtle, diplomatic way."
The staircase presented another area for stepping up the Swedish influence. Sitting opposite the entryway, it runs three stories with floor-to-ceiling windows as a backdrop, drawing guests inside. To keep the staircase light and airy, they opted to soften its black metal spindles with a white plating, detailed with a sweet, subtle Swedish design.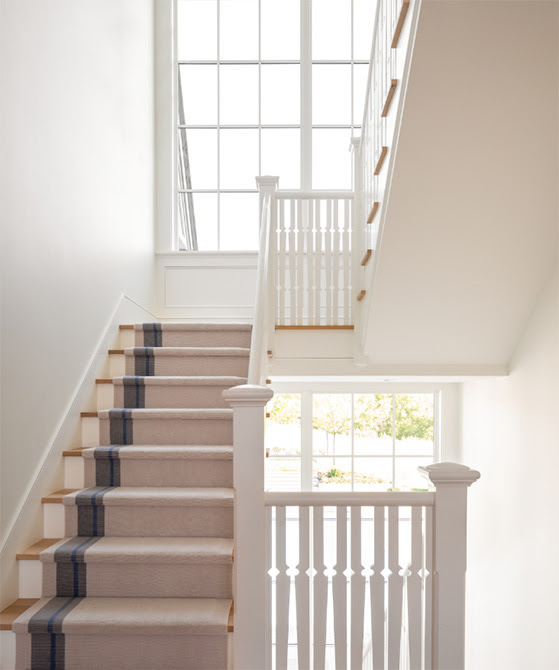 Rolling Hills. Horse Barns. A Happy Family.
"One of the things that was really important for our client was to feel at one with nature," Simmons said. "There's a reason why somebody buys a lot of land among rolling horse fields."
From how the home was situated on the property, the landscaping that harkens back to Sweden with its hilly pastures, to the use of expansive glass all throughout the house to easily soak up the surroundings—the team never lost sight of the client's desire to bring the outdoors in.
"There's views for days," Engler said. "And I think that that connection to the out-of-doors, even if we're not out in it … to have the light come in, it gives us that connection that I think really feeds our soul and makes us feel whole."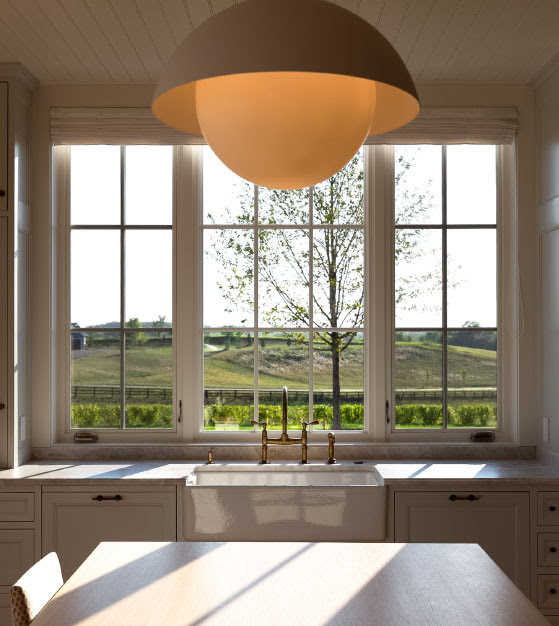 So, how did the family feel upon walking into the space for the first time? "They really felt like they were home," Simmons said.
Watch the case study video now to take a closer look at this one-of-a-kind home.

If you are interested in learning more about Marvin Windows and Doors, please call (510) 649-4400 or text us at (510) 841-0511 and speak to our Window and Door experts.
Join our mailing list, follow us on social media, check out our events page on our home page of the website to feed your design curiosity, find solutions and stay inspired.
You can also schedule an appointment or come in and view our vast selection of Marvin Windows and Doors.