For this renovation project the owners decided to create an addition that would seamlessly connect old and new, inside and out.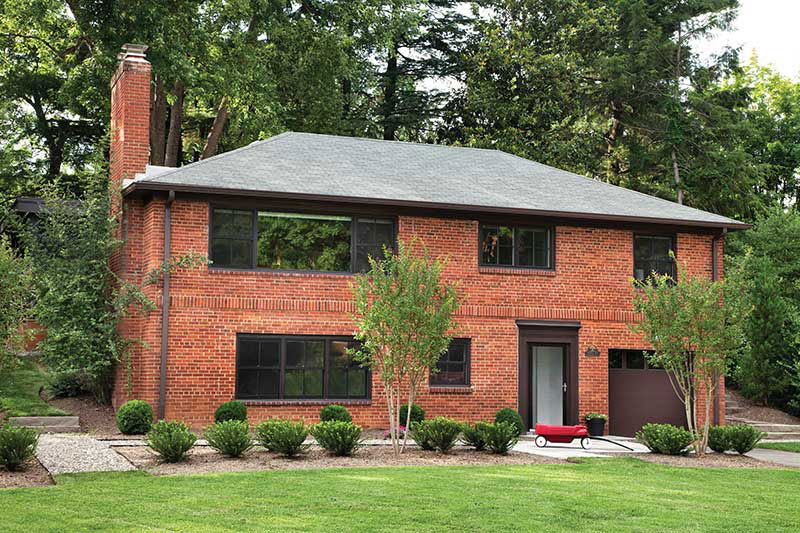 Spending time in their serene and secluded backyard has always been an integral part of each day for these homeowners — a young family of four. But, most windows in the house faced the street, and the only access to the backyard was through a single patio door in the kitchen. The owners decided to renovate their existing house to create an addition that would seamlessly connect old and new, inside and out. The addition consists of three spaces: a primary suite, dining room, and screened-in porch — each of which allowed for expansive windows.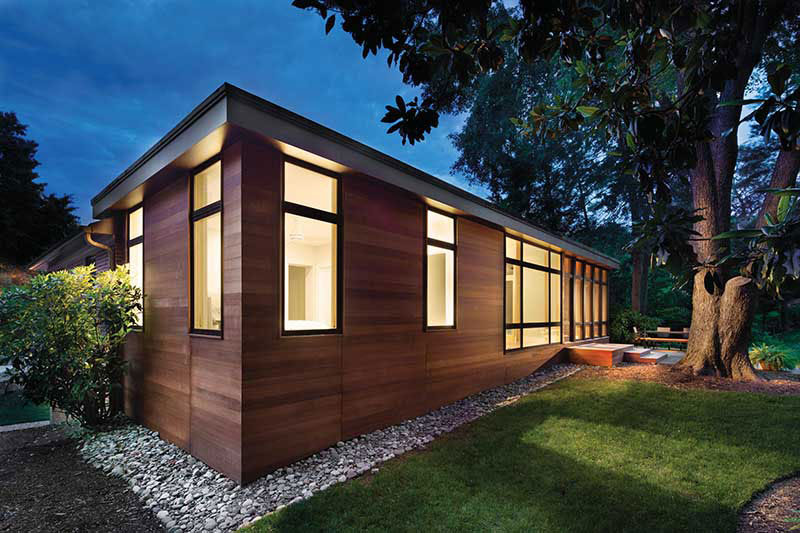 For this renovation project, architect Jon Hensley chose Marvin Elevate® windows and doors for the durability and ease of maintenance of the tough exterior Ultrex® fiberglass finish and the natural beauty of wood on the interior. Hensley was able to include larger and more modern Elevate® Casement, Awning, and Polygon windows and Inswing French doors in the addition while installing Elevate Casement Insert Replacement and Double Hung Insert Replacement windows in the existing house. Marvin was able to provide all window types in contrasting styles and complementary finishes. By using large floor-to-ceiling windows with narrow profiles, the family can now enjoy expansive views of the backyard.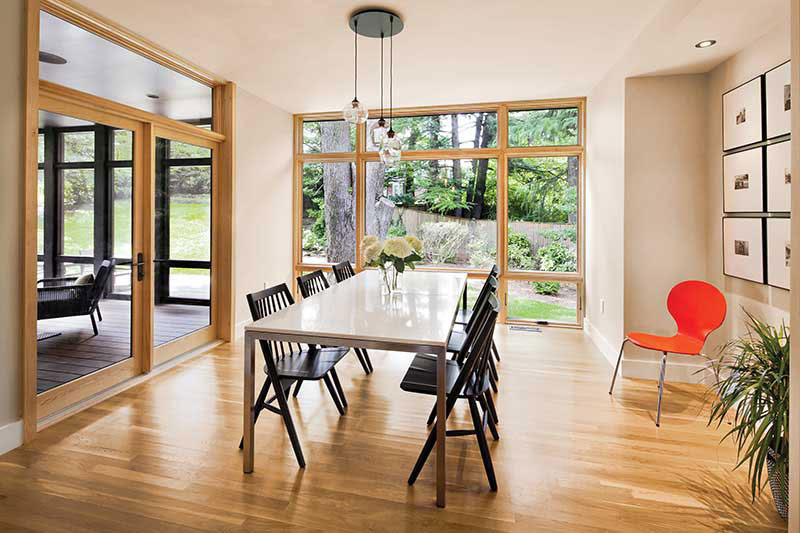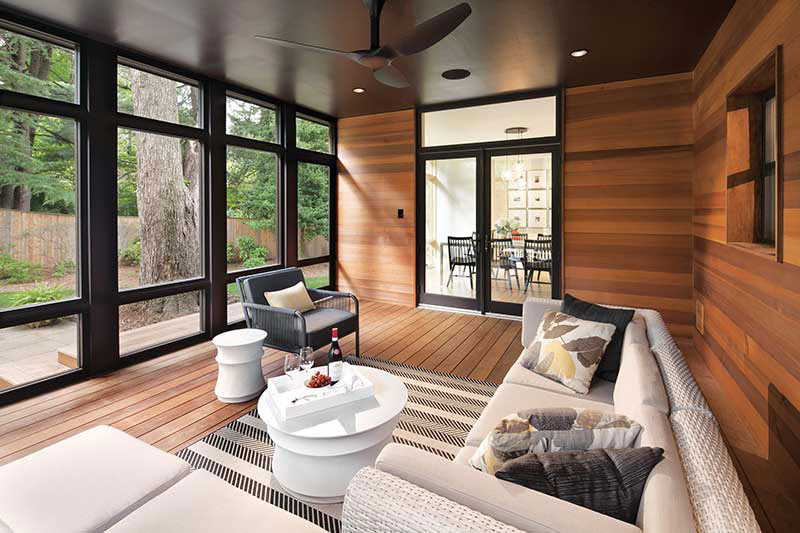 Highlights:
Marvin's proprietary Ultrex finish is the best in the industry and the first to achieve AAMA 624 verification. The finish of Ultrex performs so well that we offer Marvin's dark colors without fear of UV degradation or fading.
The Elevate collection uses rich wood interior in bare pine that can be stained to match any interior.
An expansive line of contemporary design styles features clean sightlines with narrow profiles and generous glass proportions to enhance the outside view and provide maximum day lighting.

If you are interested in learning more about Marvin Windows and Doors, please call (510) 649-4400 or text us at (510) 841-0511 and speak to our Window and Door experts.
Join our mailing list, follow us on social media, check out our events page on our home page of the website to feed your design curiosity, find solutions and stay inspired.
You can also schedule an appointment or come in and view our vast selection of Marvin Windows and Doors.