Photos above by 22 Waves Creative for Dwell
From a treehouse in the Pacific Northwest to music cottages in the mountains, thoughtfully placed windows and doors allow you to make a space for what matters most.
A dream home looks a little different to everyone, but abundant natural light and stunning views are great places to start.
These seven homes highlight how placement of windows and doors can incorporate indoor/outdoor living and invite in plenty of light and beauty. No matter how you define it, a beautifully designed home is one way to make space for what matters most.
Indoor-Outdoor Space for Life and Play
This Michigan home was built to combine indoor and outdoor living. The young family chose land where the home could sit in a clearing surrounded by large trees. It's an ideal space for privacy with room for the kids to run and play while engaging with the natural world around them.
The home features open sightlines for a bright, homey feel that allows the parents to keep an eye on the kids. Large windows let in natural light and add to the open feel and connection to nature, and a sliding patio door allows for easy access to the patio for lounging and playing both inside and out.
Musical Inspiration in the Mountains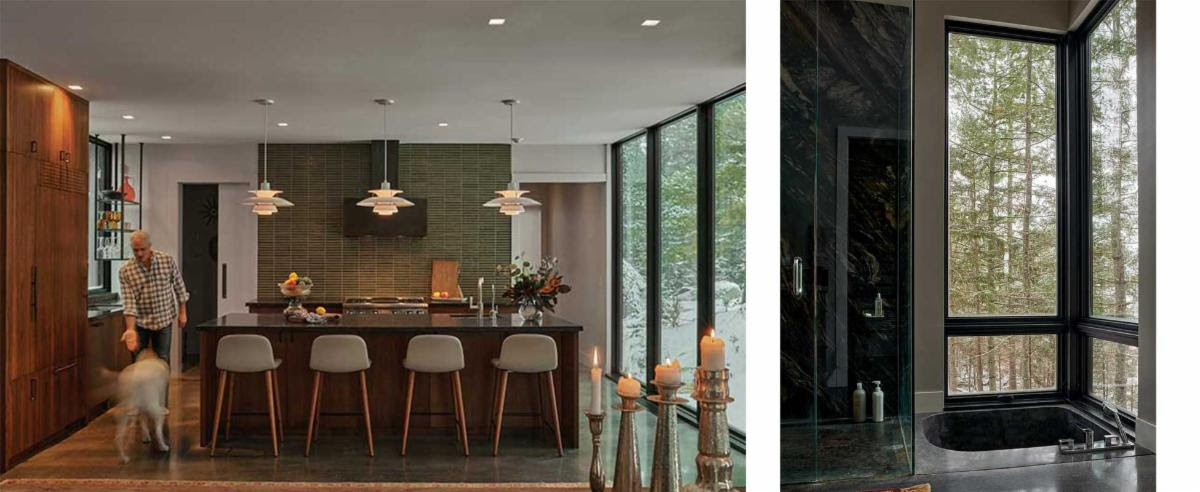 Photos by Dwell Creative Studio, architecture by Elliot Architects, interior design by Stephen Peck Design
Situated in the Vermont Green Mountains is a music retreat for chamber students and professionals. The grounds feature cottages to house the musicians as they practice and prepare world-class music. The modest but inspired dwellings offer views and a sense of seclusion that spur creativity and invigorate the senses.
Marvin Ultimate windows frame the outdoors, like living pieces of art on the cottage walls. Coupled with the tall gabled ceilings, these cottages are little sanctuaries of retreat that encourage creativity with beauty all around.
Natural Light for Well-Being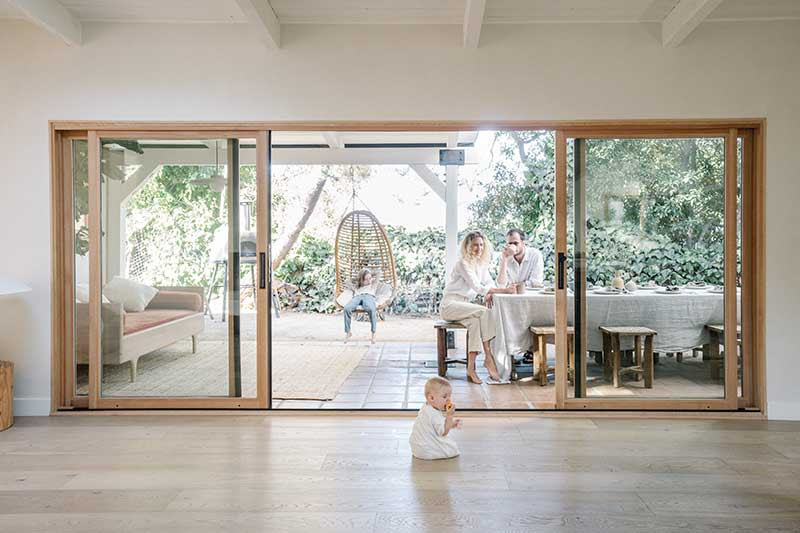 Kitchens serve as a focal point of many homes and the place we gather and dine. This home, remodeled by Amber Lestrange and her husband, was designed for wellness, which meant incorporating natural light into the kitchen and combining indoor and outdoor living.
A Marvin Ultimate Sliding Door allows for easy access to the outdoor space and brings plenty of natural light inside. The modern design elements and indoor/outdoor living plan allows the young family to center their lives on their version of wellness.
"We start each day sliding through the glass doors to enjoy coffee on our patio," Lestrange said. "Feeling the fresh air and sunshine first thing creates a quality of life I just couldn't live without!"
Fresh Beach Air and Views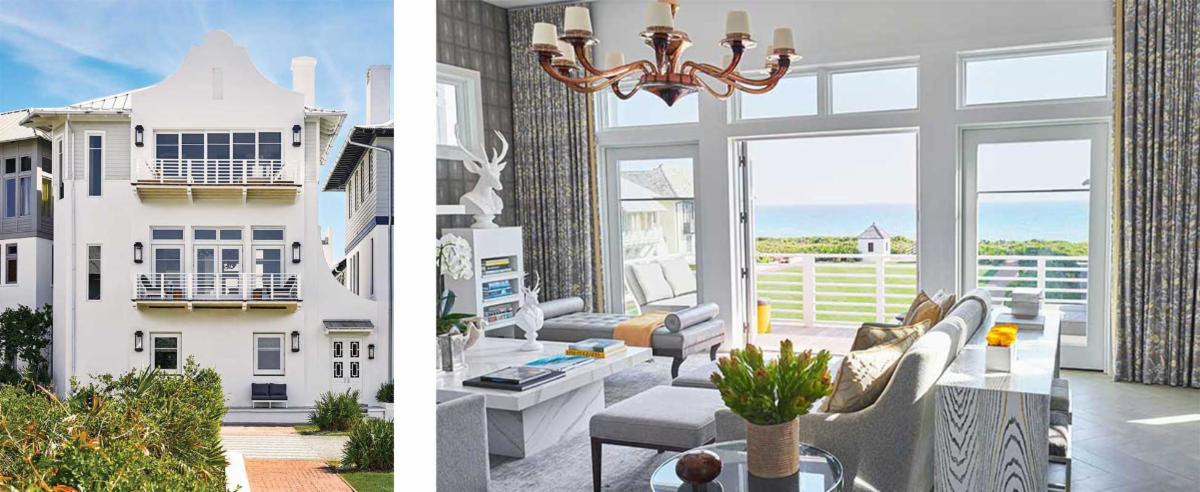 The incredible views and fresh ocean air help make beach living special. This project in Rosemary Beach, Florida focused on bringing beach vibes inside with plenty of windows.
Designer Vern Yip also had to contend with building codes that required specific selections from Marvin's impact-rated windows and doors. The selections allowed for beautiful views with windows and doors that stand up to the elements and allow for the beach living residents love.
Peaceful Living Among the Trees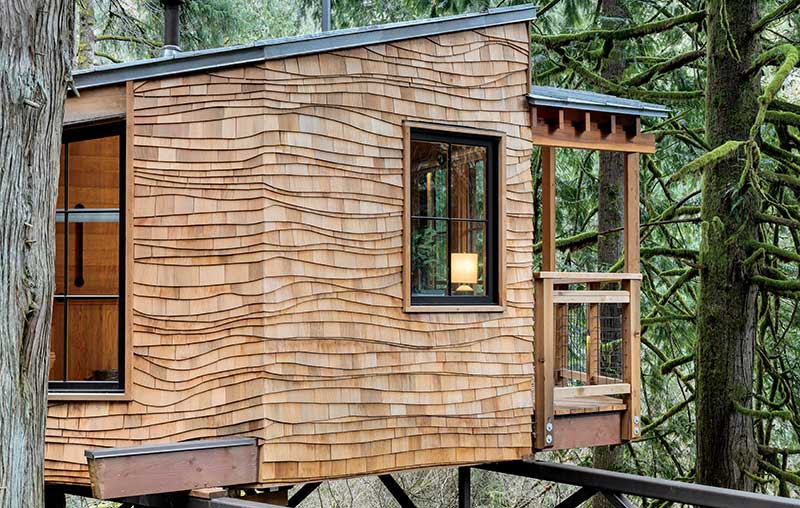 Photos Courtesy of Joshua Herbert
When you stay in a treehouse in the Pacific Northwest, you're guaranteed to bathe in the grandeur of the forest. Suspended 22 feet above the ground, this treehouse is literally connected to the outdoors. As part of a treehouse bed-and-breakfast resort, it's a respite for escape and to become one with nature.
Large Marvin Ultimate windows are positioned to frame the gorgeous trees outside. The strategic window placement gives the feeling of floating among the trees.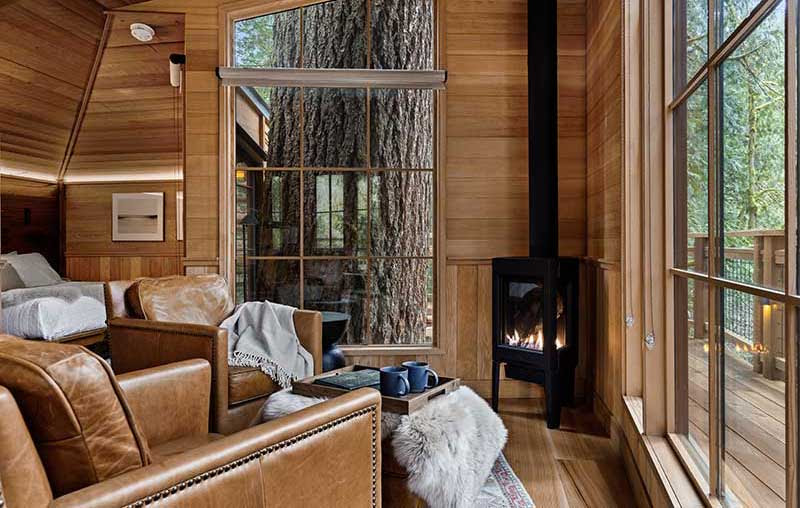 Photos Courtesy of Joshua Herbert.
Comfort for Aging in Place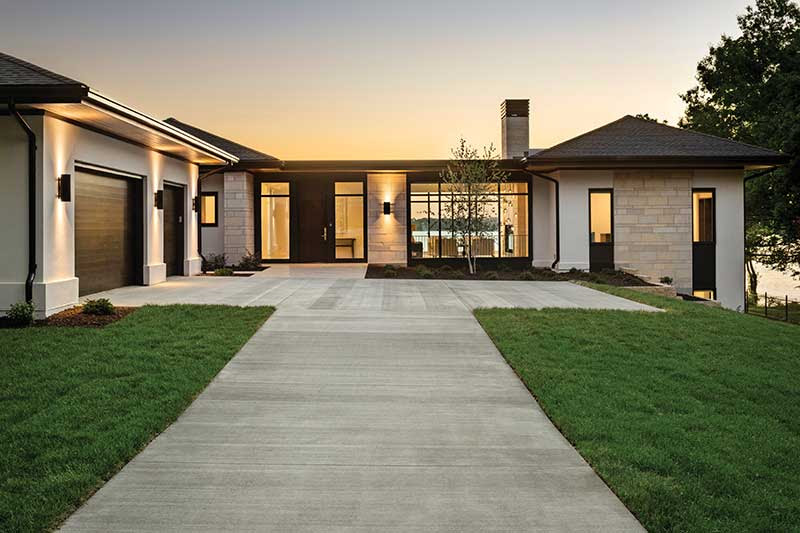 A forever home that is comfortable and allows you to age in place may be the ultimate form of well-being. For an empty-nester couple in Minnesota, the design of this home allowed for amenities, low-maintenance and main floor living—all with views of Lake Minnetonka.
A Marvin Modern Multi-Slide Door brings in natural light, and makes for easy outdoor access. Windows from the Marvin Signature Collection were used throughout to incorporate natural light with windows that are low maintenance and long-lasting. All together, the space allows the couple to live a happier, healthier life in one space they can call home.

If you are interested in learning more about Marvin Windows and Doors, please call (510) 649-4400 or text us at (510) 841-0511 and speak to our Window and Door experts.
Join our mailing list, follow us on social media, check out our events page on our home page of the website to feed your design curiosity, find solutions and stay inspired.
You can also schedule an appointment or come in and view our vast selection of Marvin Windows and Doors.