As inflation hits the home improvement market, focus on timeless renovations that will stretch your dollars further.
The past 12 months have been a wild ride for the housing industry. As home prices and interest rates soared, the hot market we had been experiencing in 2020 through 2021 started to cool. Then inflation hit, stagnating the construction of new homes while the cost of materials skyrocketed. This means many homeowners are staying put and looking to invest where they are today.
While inflation has curbed the renovations inspired by the pandemic as more people began living, working, and playing at home, the home improvement market is still expected to see growth in 2023. If you're eyeing some remodeling projects in the new year, consider these nine trends that will pack a punch and help your dollars go further.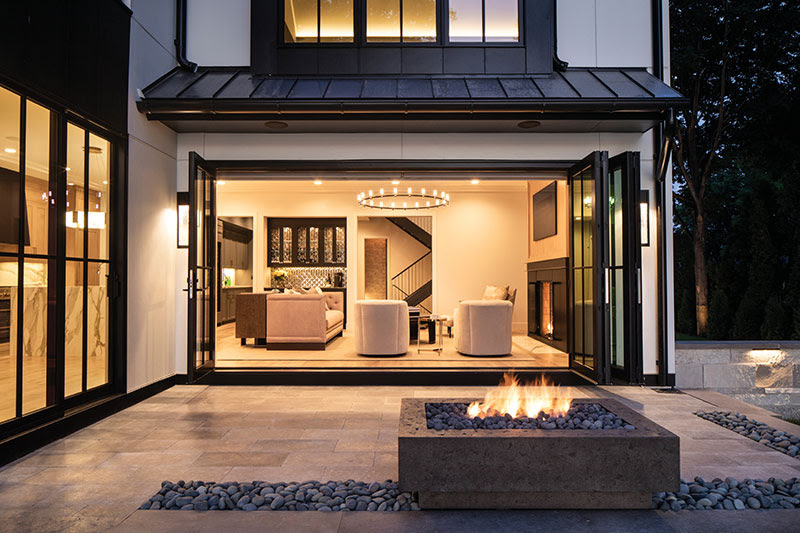 It's been proven that looking at nature scenes, even glancing out a window, benefits our mental health, so it makes sense that homeowners want to capitalize on their views. Large expanses of glass are trending, and we've seen panel sizes on doors increasing by 10 percent in the past five years. Windows are also reaching new heights with taller profiles and floor-to-ceiling glass, and there's still demand for multi-slide and bi-fold doors with the option to add retractable screens to invite the outdoors inside.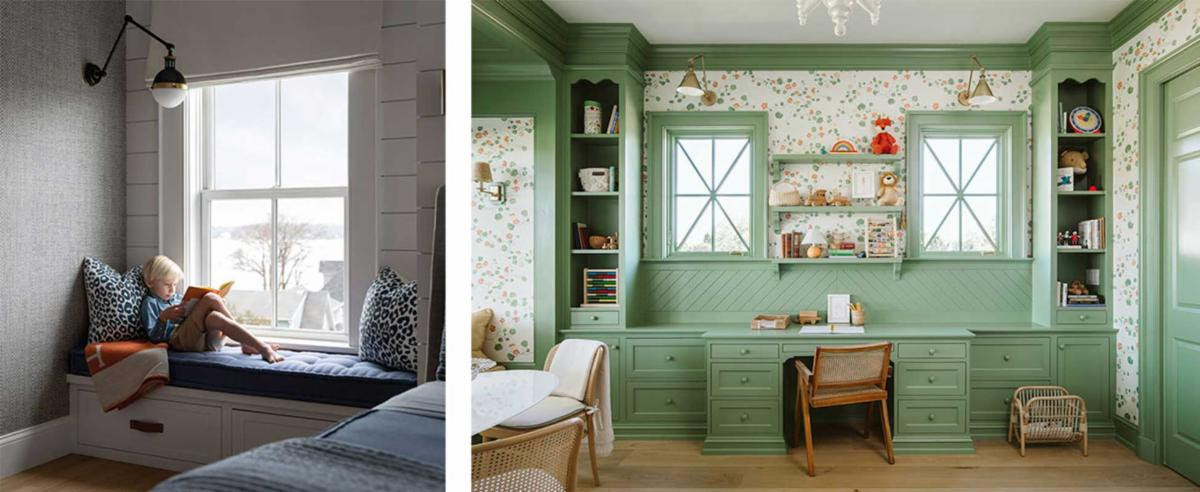 Open-concept floor plans still dominate blueprints for new builds, but homeowners are also seeking out small, quiet spaces to break away from the hub (and hustle) of home. This could be a reading nook or an office that doubles as a craft room. Others are taking this trend one step further and creating accessory dwelling units (ADUs), structures entirely separate from the main home, in their backyards for work and play. ADUs are also a great option for multi-generational living or for overnight guests.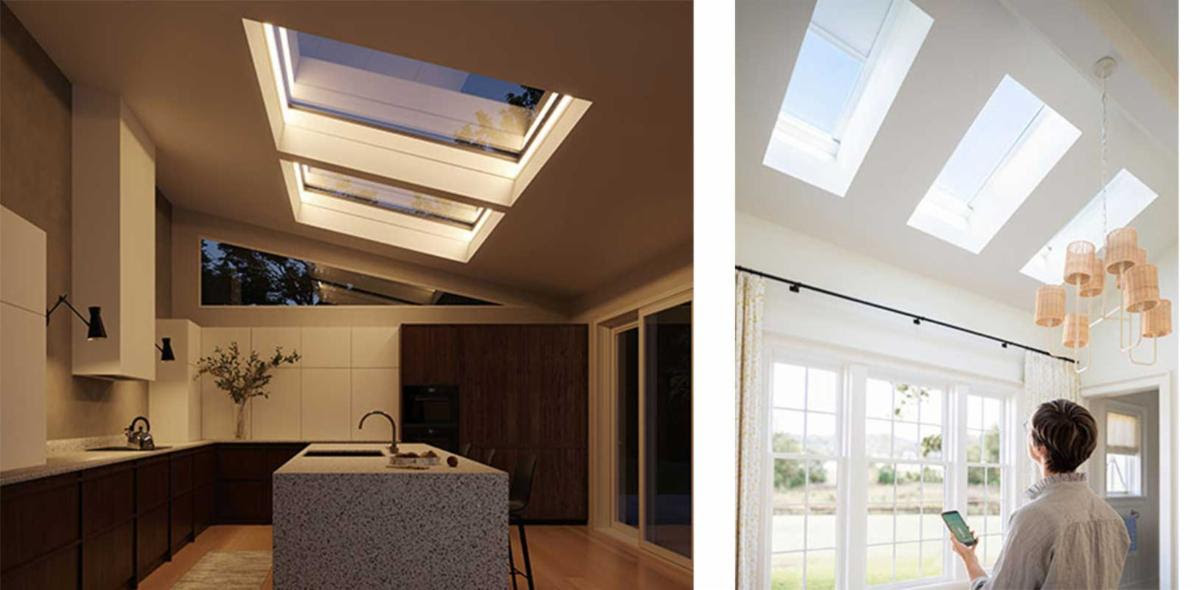 We've already leveraged smart doorbells that track the comings and goings of visitors to our home, smart thermostats that automatically adjust the temperature of our spaces, and smart appliances that give us the ability to preheat the oven en route from the office. So it only makes sense that our windows offer this intelli-tech, too. Enter the Marvin Awaken Skylight. Controlled by smart home systems like Amazon Alexa or Google Assistant, these skylights—which vent on all four sides for faster and more efficient air circulation—feature tunable lighting that adjusts based on the natural light filtering in, and sensors that automatically shut the unit when rain is detected, and alert you to changes in indoor air quality.
An Eye Toward the Environment
Sustainability is always in style, but the focus on sustainable solutions continues to grow. To help offset the estimated 8,000 pounds of waste generated when building a 2,000-square-foot home, according to the National Association of Home Builders (NAHB), homeowners are increasingly conscious about choosing high-quality materials that will last for years to come in lieu of less durable, mass-produced options.
Energy efficiency is also top of mind. In the NAHB's "What Home Buyers Really Want" report for 2021, 83 percent rated ENERGY STAR windows as the number-one desirable or must-have green feature for their home.
A strong foundation and well-designed floor plan are important, but it's the fixtures and finishes that give a home personality. Rather than relying on standard-issue lighting, homeowners are tapping architectural lighting designers to thoughtfully layer light in their spaces. The right mix of ambient, task, and accent lighting can promote relaxation, reduce eye strain, and bring balance to a room.
Brushed brass continues to be a popular finish choice for lighting, furniture, and kitchen and bathroom fixtures, including hardware, but two-tone options—think brass and matte black faucets and drawer handles—are offering a fresh take on the trend for 2023. Big statements can also be made in subtle design choices, such as "disappearing hardware" that seamlessly blends into its surroundings, such as matte black hardware on black-painted windows and doors.
Viva Magenta may be Pantone's 2023 Color of the Year, but within home design we have seen the rise of soft earthy neutrals such as our Stone White and Gunmetal as well as natural wood tones as the hues and textures provide a sense of grounding and calm. "Not only do these colors help to bring the peace of the outdoors inside, but they also provide a soothing interior color foundation that is easy to build upon," said Christine Marvin, chief marketing and experience officer.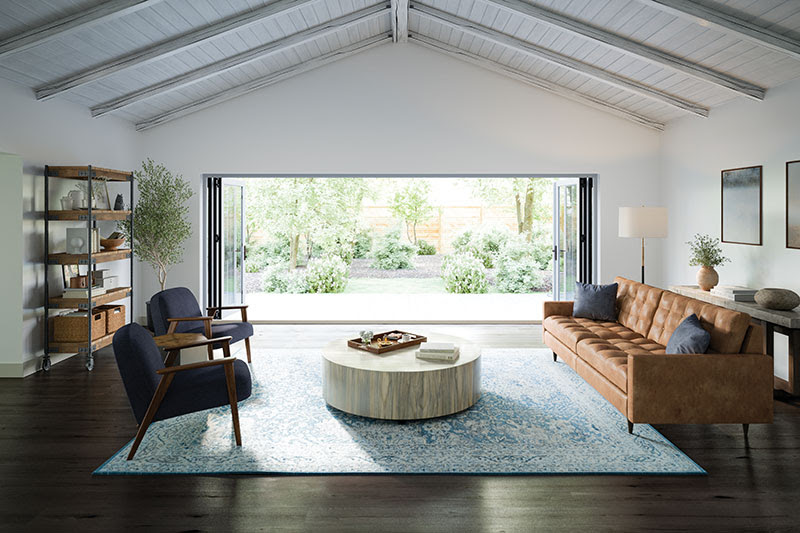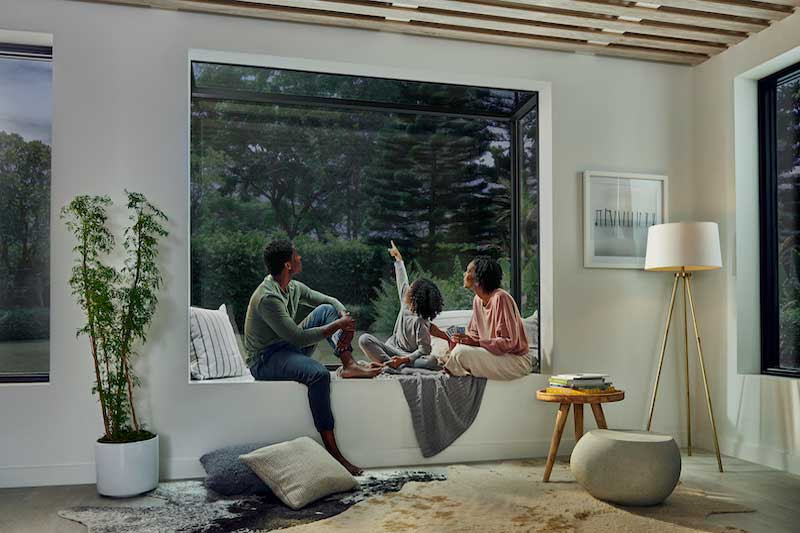 When it comes to windows, less is more in 2023. Homeowners are opting for clean lines and simple finish details (read: fewer divided lites) that put the focus on the view beyond the glass—this includes nixing screens that hinder the sparkle of direct glaze on the home's exterior or choosing retractable screens. Inside, this minimalist trend translates to drywall returns, square sticking profiles, and contemporary hardware handles.

If you are interested in learning more about Marvin Windows and Doors, please call (510) 649-4400 or text us at (510) 841-0511 and speak to our Window and Door experts. You can also schedule an appointment or come in and view our vast selection.