We Stock Benjamin Moore Arborcoat® Stains which are the Best for Refreshing Your Outdoor Decks and Fences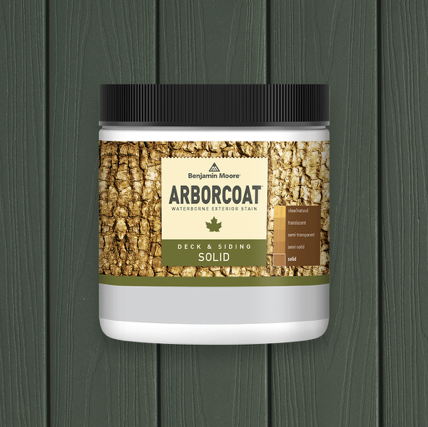 We have the perfect color to refresh your home's outdoor spaces with our wide assortment of Benjamin Moore Stains for decks and siding.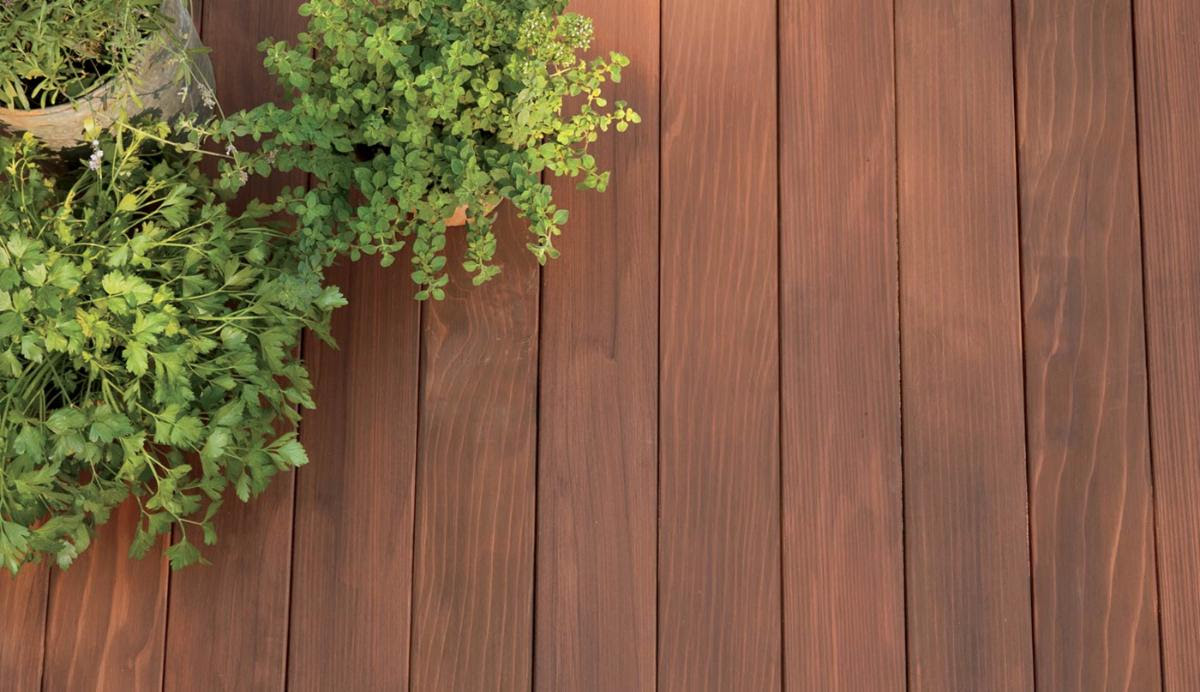 Learn how to add color—and curb appeal—to your home with a freshly-stained deck.
A freshly painted deck can transform your backyard, adding color—and curb appeal—to your home.
Refreshing your deck and protecting it at the same time is made easier with Benjamin Moore ARBORCOAT® Exterior Stains, ensuring both durability and style when spending time with friends and family outdoors.
Understanding Stain Opacity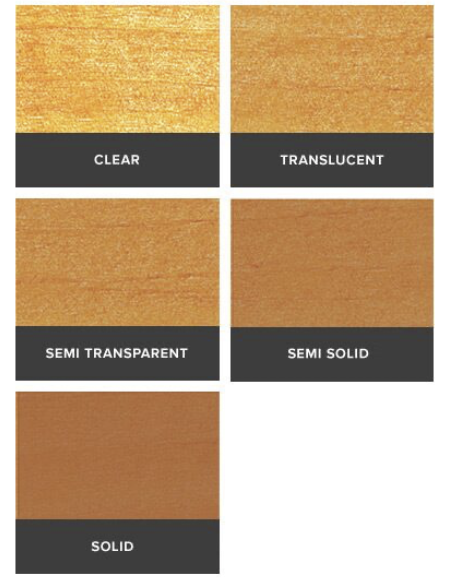 When it comes to the impact stain will have on your deck's design, understanding opacity is key.
Opacity is the degree to which you can see the natural grain of wood, achieved by using one of the following…
Clear stain has no color added and shows the natural beauty of the wood.
Translucent stain doesn't obscure grain and texture of wood and includes just the slightest tone.
Semi Transparent stain allows most of the grain and texture to show through, with slightly more prominent color.
Semi Solid stain, with its deeper shades, covers most imperfections while allowing some of the grain and texture of the wood to show through.
Solid stain offers the greatest color depth of all, covering the majority of imperfections while allowing the texture of the wood to peek through lightly.
Considering Color: Choices Abound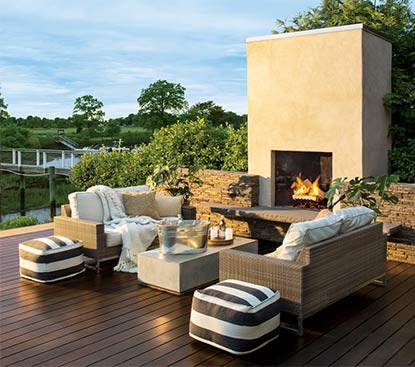 When thinking about color for your deck, consider the same shade as your home's trim. This technique will make it stand out against the main field of your house for a unified look that still highlights your deck's architecture.
For a more monochromatic look, use a similar shade as your house's primary color, a good choice if you want features like your fire pit or dining area as your deck's focal point.
There's a huge spectrum of color to explore, from driftwood grays to warm russets to woodland greens.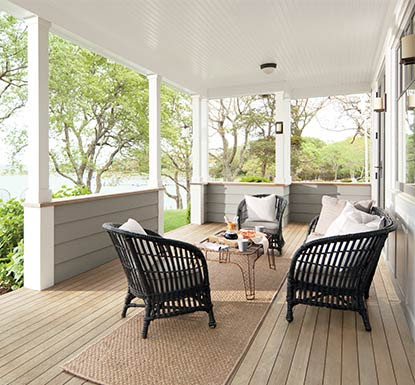 Wood remains the most common choice for decks. More expensive hardwoods such as mahogany or ipe offer gorgeous grain and texture that shine through when using a more transparent stain like Transluscent or Semi Transparent. Softer, less-expensive woods, including pressure- treated southern yellow pine or cedar, benefit from Semi Solid and Solid stains' innate weather barrier.
Wood alternatives known as "composite decking" are also a popular choice. While often sold as maintenance-free, composite decks demand protection from color fading as well as from the elements–just like their wood counterparts; Arborcoat Solid Deck & Siding Stain provides excellent color retention for these popular decking choices.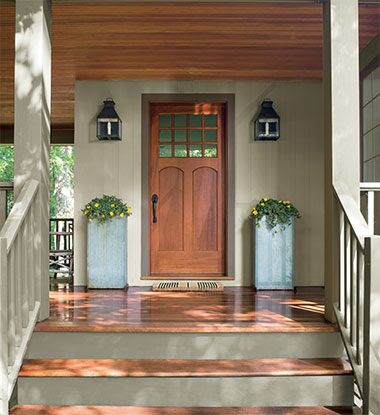 Not ready to go big? Repainting or staining wood outdoor chairs and tables is less of an intensive project than redoing your entire deck. Almost any bright color pops off neutrals and wood tones in an eye-catching way and revitalizes decking with ease.
Another option is to stain your deck's handrails and bannisters only. Pull from your interior color palette to visually–yet subtly–unite indoors and out. Or consider using a combination of stains to designate where one section of your deck begins and another section ends.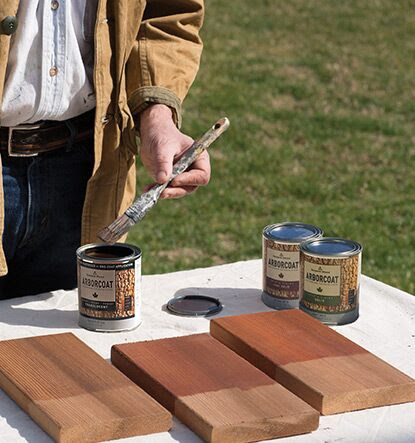 It's easy to test stain colors and opacities on the actual wood you want to coat: In fact, there's no better way to see true color accuracy.
Stain samples (8 oz.) are available in all Benjamin Moore ARBORCOAT opacities, and solid stain samples are available in all 3,500-plus Benjamin Moore colors.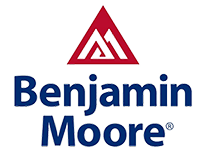 We are an exclusive retailer of Benjamin Moore paint, which is sold only at locally owned stores.
Benjamin Moore paint is not available at large, big-box retailers.