Five tips for designing eclectic-yet-cohesive spaces that celebrate your personal aesthetic.
Mixing and matching finishes, materials, and decor in a home is like putting together the perfect outfit. Some people prefer bold colors and flashy embellishments, while others gravitate toward neutrals and minimal accessories. Both styles are fashionable—successful execution simply comes down to how the pieces are layered, just like a home's interior design.
"As with any art form, beauty is in the eye of the beholder," said interior designer Linda Engler of Engler Studio. "The art of the mix and match is no exception. Personal preference and comfort levels play a huge role in creating spaces that speak to our souls. There is no universal right or wrong, though willingness to experiment, restraint, and editing are essential to creating a livable, mixed-and-matched interior with longevity."
Here, Engler and other design experts share their advice for mixing and matching to create a home that feels curated and true to your personal aesthetic.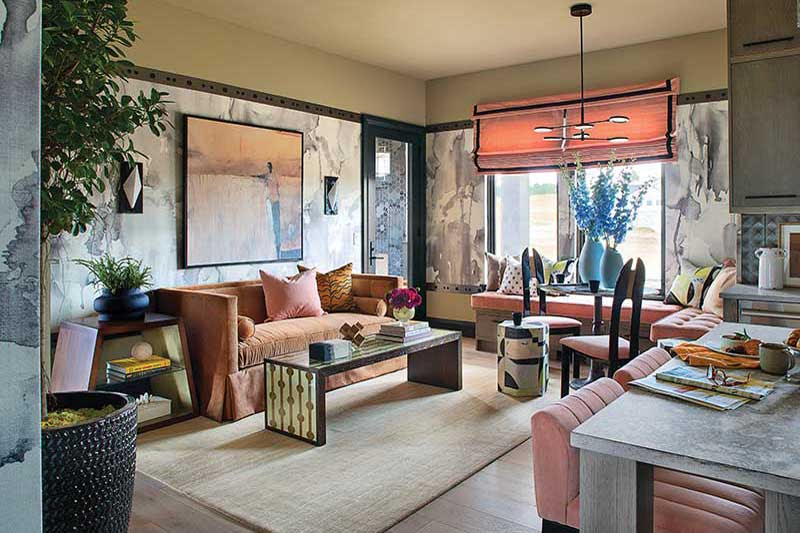 When cultivating an eclectic-yet-cohesive space, pinpointing the anchor or main focal point in a room can help you streamline the remainder of your design decisions. "Existing architecture and finishes are often a starting point from which to add, delete, or modify," Engler said. "I begin with selections that have the greatest percentage of surface coverage or quantity, such as hardwood flooring, millwork, and ceiling finishes. These selections tend to remain the same while flowing through adjacent spaces, creating a matched, cohesive shell in which the mix can work its magic."
For furnishings in particular, Sue Shockley, a senior brand ambassador for Marvin, likes to start with a rug. "There are 3,000 paint colors at your fingertips, but there are not as many rugs at your fingertips," she said. "A rug anchors the room, and then all your colors can come from that."
Focus on Color First, Then Patterns and Textures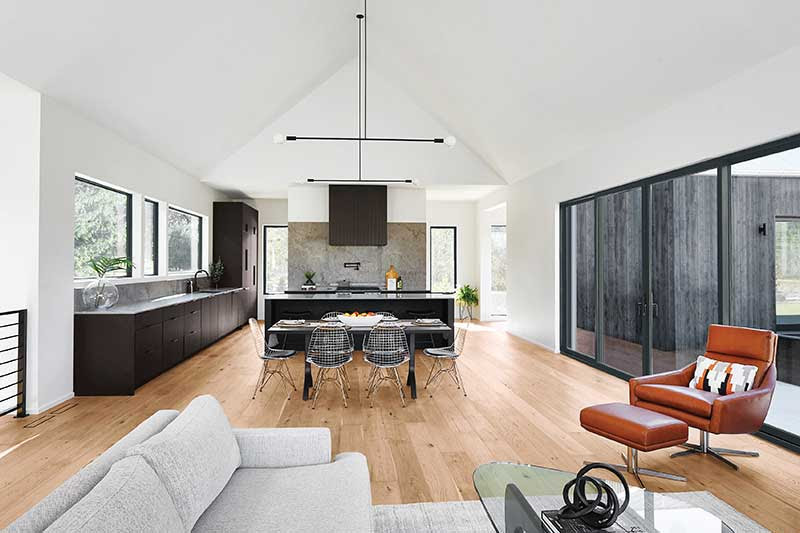 It's no longer considered a faux pas to mix patterns and textures, so long as you do it right. Hone in on a handful of colors, then choose patterns—say, a herringbone rug with a floral wallpaper—that play off those select hues.
If your goal is to make texture the star of the show, forgo bold colors in favor of timeless neutrals. "You can add a lot of texture without overwhelming a space if the colors are earth tones," said Katie Kurtz, owner and principal designer of Adorned Homes.
Pull from Both Sides of the Color Wheel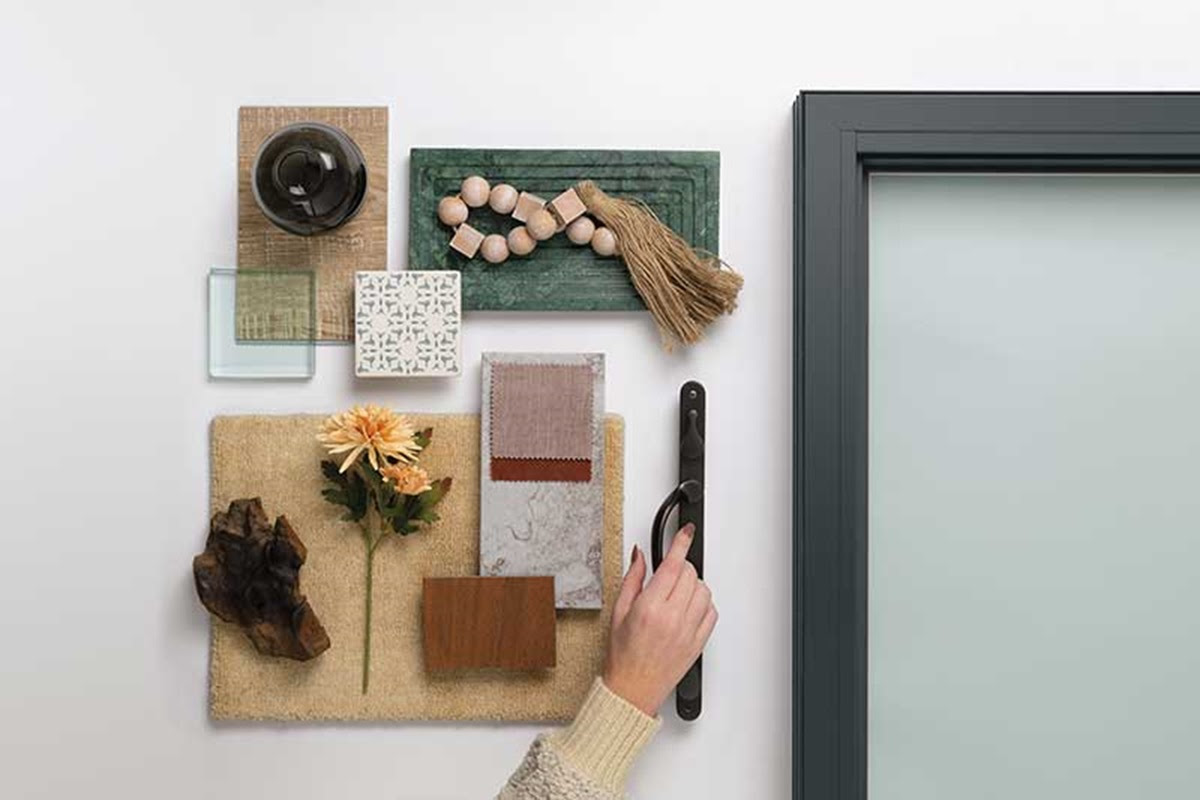 An abundance of warm tones can make a room feel closed in, while too many cool tones come across as cold and uninviting. That's why it's crucial to strike a balance across the color wheel when blending materials in a room.
When Shockley was designing the Marvin at 7 Tide showroom in Boston, for example, she offset the sliding patio door's gunmetal finish—now available on all Marvin products, excluding Coastline for customers to mix and match across collections—with decor that contrasts with the cooler gray hue. "I like to play off highs and lows, so if you're working with a cool color, like gunmetal, you want to bring in a warm tone with that. You'd maybe look for a rug that features gunmetal gray, but also wheat or sisal for a soft, warm touch," she said, pointing to other complementary furnishings in the space, like the gray, white, and gold accent wall covering and gray upholstered chairs with yellow piping.
Encourage Flow from Room to Room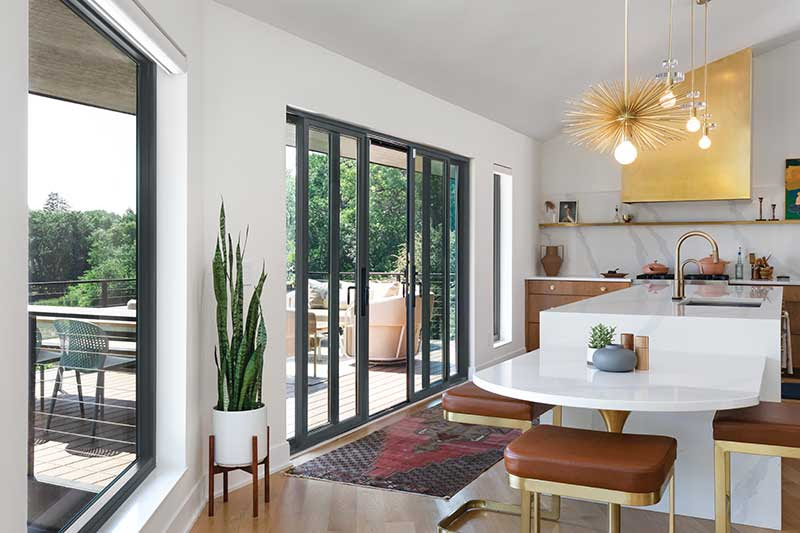 Mixing and matching shouldn't be confined to one room, but rather tie a whole house together. Perhaps you match your coffee table's black iron legs to black picture frames in the living room or black hardware in the kitchen. Maybe some repetition comes in the form of soft curves in architectural elements, furniture shapes, and printed patterns on textiles and wallcoverings. "If [an element] is in one room, it doesn't have to be as powerful in the next room, but there should still be a nod to it," Shockley said. "This brings the room to life. It doesn't feel like everything is all the same and improves the flow from room to room."
"For example, pull thick, chunky texture into multiple rooms in different ways—mohair upholstery in one room, a textural rug in another, and a grass cloth wallcovering in a third," Engler said. "The texture repeats and creates a rhythm as you move through the spaces, but it's varied to keep spaces interesting and layered."
Toe the Line Between Matchy-Matchy and Overmixing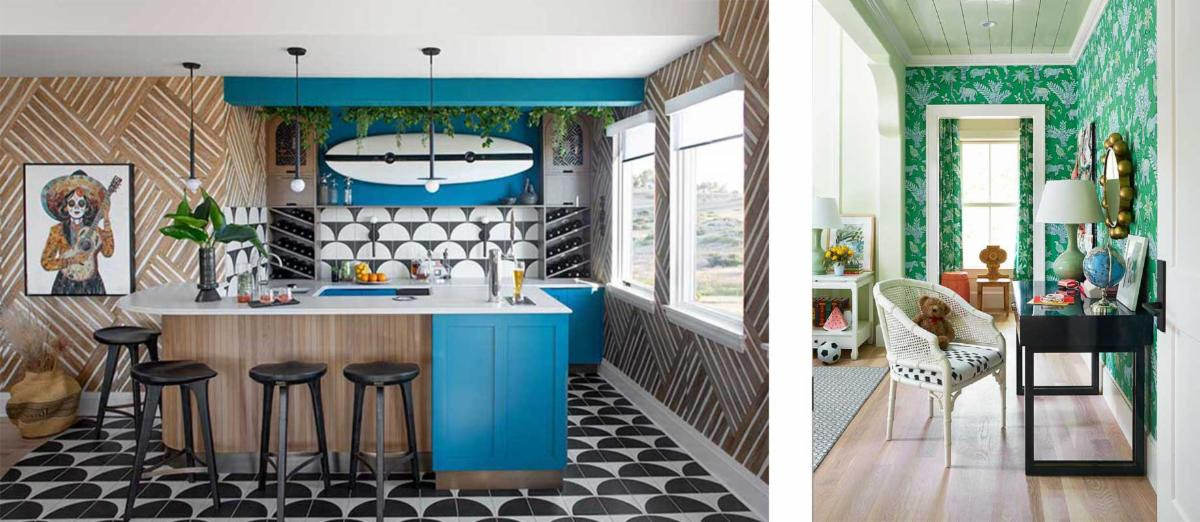 One of the biggest mistakes homeowners make when designing a space is having too much mix or too much match, which will create a room that is either chaotic or a dull copycat of a big-box showroom floor.
Kurtz's rule of thumb is to select two of everything—metal finishes, wood tones, window casings, door styles—and stick to those choices throughout the home. "When mixing more than that, it can get confusing and becomes harder to create a cohesive look," she said. "From there, you can add in other colors with furniture and decor, items that are easily changed out if they don't look right."
"Embrace repetition for an interior that feels connected and fluid, rather than jarring and overwrought," Engler adds. "The match sets the stage for the mix. Build your match with repetition, balance, and a complementary supporting cast, and then introduce the diva. Go easy and take it one step at a time. Try an element of mix, live with it for a bit, and then gauge where you want to go next."

If you are interested in learning more about Marvin Windows and Doors, please call (510) 649-4400 or text us at (510) 841-0511 and speak to our Window and Door experts.
Join our mailing list, follow us on social media, check out our events page on our home page of the website to feed your design curiosity, find solutions and stay inspired.
You can also schedule an appointment or come in and view our vast selection of Marvin Window and Doors.