22 Waves Creative for Dwell, Design by Turkel
Before Choosing Picture Windows for your Home, Consider These Insightful Design Tips From a Seasoned Architect
Picture windows can be multifaceted design elements and choosing them for your home prompts lots of questions. When choosing the size and location of a picture window, you'll need to consider the effects of light and airflow; find the best way to leverage views or maintain privacy; and think about how a picture window will interact with a room's intended use and furnishings.
What is a Picture Window?
Picture windows are large, non-operating windows often found in family rooms and other shared living spaces. They are specifically designed to take advantage of beautiful views and pull in as much natural light as possible. Picture windows can be built in most any size or shape and can be mulled (connected) together with operating windows.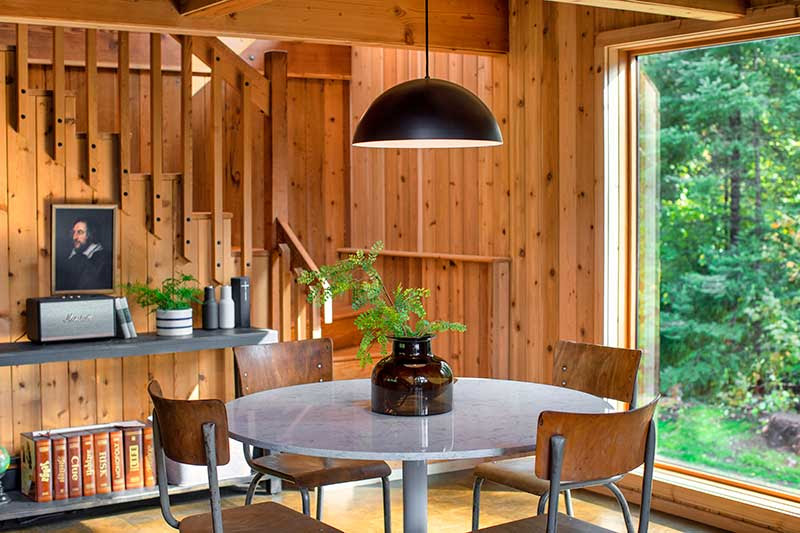 Take Advantage of the Best Views
Installing a picture window is the ideal way to capture a scenic view or expansive landscape just like a picture frame can capture and define a beautiful painting. If your home is located in an urban area, your scenery might consist of a captivating cityscape or inspiring skyline. If your home is surrounded by nature, a picture window is a great opportunity to highlight your ever-changing nature views. And while most often found in shared spaces, don't discount the idea of installing picture windows in offices, bedrooms, and even large bathrooms.
Minimize the Unsightly
Not every home can be perched up on the side of a mountain, tucked away in a tranquil forest nook, or surrounded by bucolic countryside, but that doesn't mean you can't install a picture window to open up a room and take advantage of the health benefits associated with natural light.
Baron Gibson, a principal at the Gibson Taylor Thompson architectural firm, explained one of his firm's strategies, "When trying to mitigate less-than-ideal views, pushing windows higher up on a wall can help. Pulling that glazing moment above the eyeline, where you might be looking up and over something outside while still getting a view and the benefit of natural light, is a viable option."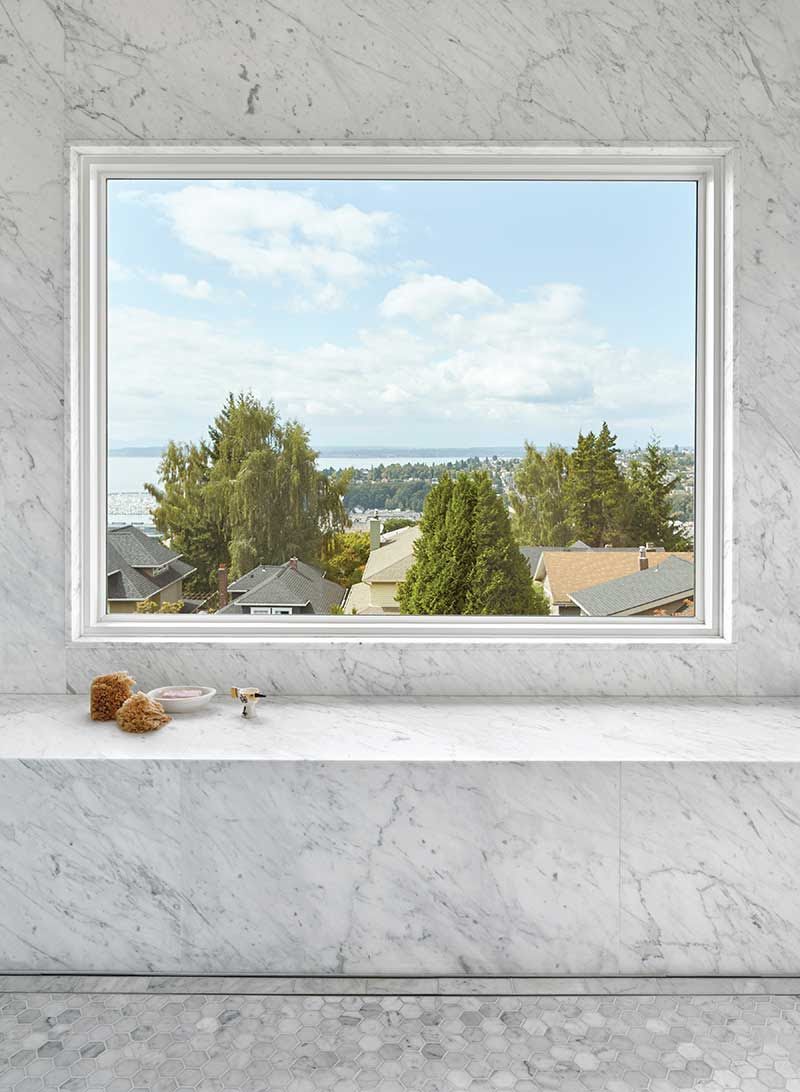 Maintain Privacy
Picture windows are not just for living rooms. More private rooms can also benefit from a well-placed picture window. While one obvious advantage is that it allows an occupant a view of the outdoors, the flip side is that a curious neighbor or passerby can see inside the home.
"Natural light is desirable in most every room, but in some spaces, privacy is a necessity," Gibson said. "When choosing a glazing plan for bedrooms and large bathrooms, and even garages, you can always consider using tinted glass, frosted glass, or glass with an obscuring texture like rain or reed glass."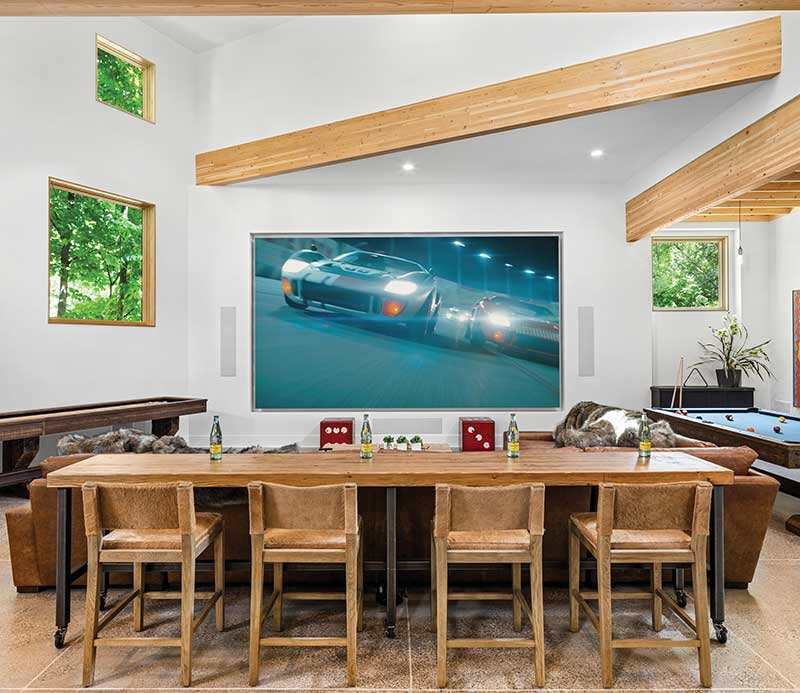 Think about How a Space Will Get Used
At the very beginning of the design stages, it's crucial to envision exactly how any given room will be used. You need to think about which parts of a room will benefit from harnessing the most light, how that light will affect TV and computer screens, and how the furnishings and traffic will interact with the size and location of the window. It might be best to have the bottom of a picture window located just above the height of a sofa, or a full wall of glass might be the perfect complement to the way you plan to interact with the space.
Both Interior and Exterior Need to Work Together
In addition to envisioning how a room might be used, you need to reconcile that plan with the aesthetics of the exterior.
"The exterior of a home can't be neglected. It's all about scale and proportion, for both the interior and exterior," Gibson said. "If you spend all your energy focusing on a functional interior plan, the aesthetic results on the exterior, if that hasn't been thought about simultaneously, will not be desirable."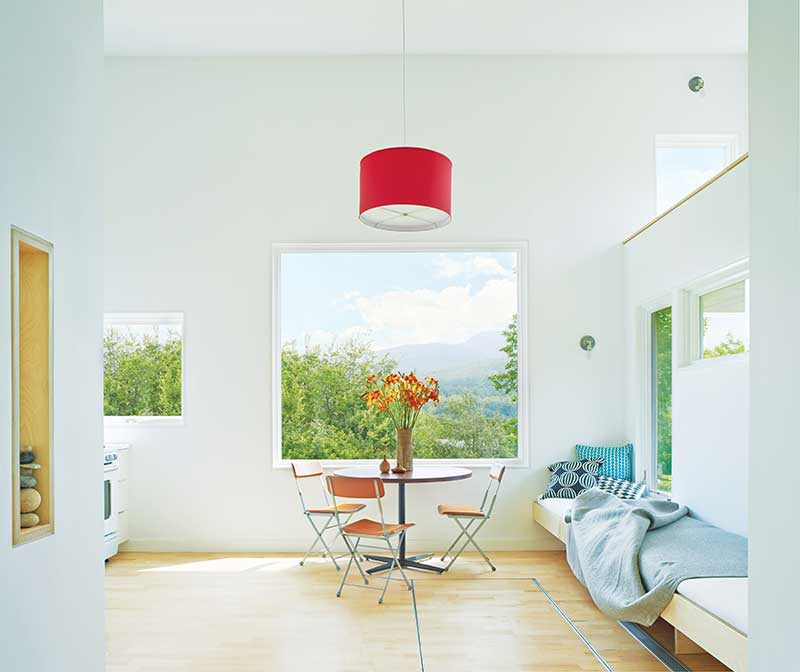 Make Smaller Spaces Feel Larger
Another advantage of picture windows is that they can change the impression of the size of space, especially if their placement is well thought out.
"We try to think about glazing as experiential," Gibson said. "Take expansion and contraction for example. When you first enter a home, you might get a sensation of contraction, and when you walk through to the back of the home and meet a whole wall of glazing which pulls the view of the landscape indoors, it can make a space feel three times larger than it is."
Using Glass as a Transition
You've probably seen a home addition that just doesn't look quite right, even when similar materials were used on both the new and existing buildings. And it's likely that you've seen an addition designed in a dissimilar visual vernacular that seems to flow naturally with the primary structure.
"We sometimes use large picture windows as a transition when trying to tie in an addition to the original building, especially when adding on to a historic building," Gibson said. If we are adding a clapboard sided structure to an existing brick façade, placing glass between the two can ease the transition and make the connection feel more seamless."