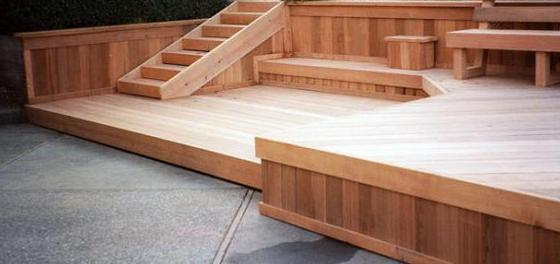 Redwood Empire Reflects a Commitment to Living Sustainably
Nestled in the northernmost part of Sonoma County where the vineyards meet the redwoods, you will find Redwood Empire in the town of Cloverdale.
Redwood Empire operates three facilities in Cloverdale — medium-to- large log sawmill, small log, fencing sawmill and remanufacturing plant. Each facility is designed to recover the greatest value from the redwood logs — from lumber to residual products. Redwood Empire has over 200 dedicated employees that are committed to bringing customers an exceptional value.
Redwood Empire is committed to procuring redwood logs from forests that are managed to meet or exceed California's sustainability laws, which are as demanding as the standards set by both the Sustainable Forestry Initiative (SFI) and the Forest Stewardship Council (FSC). Redwood Empire sawmills are located close to the source, using every bit of the resource possible — including the bark and sawdust that go into making garden mulch and soil amendments. Redwood is recyclable and entirely biodegradable.
Redwood Empire provides a wide variety of fencing products. The product list includes traditional fencing products as well as pre-built panels. Redwood is ideal fencing material. Its natural oils and tannins resist warping, decay and insects without applying chemical treatments.
Redwood Empire fencing product lineup includes — 1×4 to 1×12 in lengths of 4' to 8'. Redwood fencing is 11-foot and 16-foot, providing a stable product. In addition to traditional pickets, Redwood Empire offers the following specialty fence items:
Pre-made fence panels
Pre-made gates
Lattice panels
Lumber
Redwood Empire offers the following redwood products options:
Decking
Timbers
Dimensional lumber
Bark, sawdust and chips
Redwood Empire's two sawmills are ideally located in the middle of the geographic range of the coast redwoods. This provides it with the ability to source the best logs for the right products for its customers. Older and slower-growing timber from the southern parts of the range produce tighter grain and tighter knot structure for higher-quality products. In addition to managing over 86,000 acres of its own timberlands in Santa Cruz, San Mateo, Mendocino, Sonoma, and other counties, Redwood Empire also has access to 1.2 million acres of commercial, non-industrial redwood timberlands to source its mills. All of the resources are managed to meet or exceed the high standards of sustainability and resource protection established by the State of California and other public trust agencies.