PROFACTOR: Cordless Power in a Cordless Solution
Bosch continues to set new standards in performance on the jobsite. PROFACTOR™ delivers corded power in a cordless solution. These next generation 18V cordless tools are equipped with BITURBO Brushless™ technology and powered by Bosch's best battery technology in CORE18V™. The new high-power system is engineered to tackle the toughest, grittiest applications on the job. Here's the current lineup: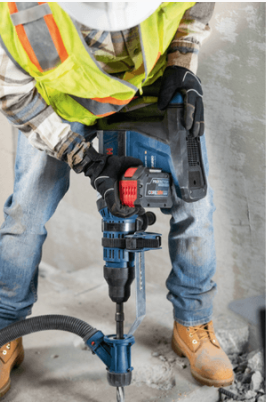 Bosch Hitman™ SDS-max® hammers deliver maximum impact and better than corded performance on a single 18V battery. These PROFACTOR™ hammers are up for the toughest concrete drilling, chipping and coring jobs. If you work with SDS-plus® bits, the GBH18V-34CQ hammer is the choice for corded power.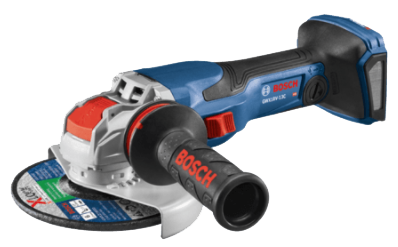 Bosch Spitfire™ grinders cut with ease and smooth out any rough spots. These grinders deliver corded-equivalent power to cover any job, from metal grinding and cutting, to concrete surfacing. All powered by one 18V battery.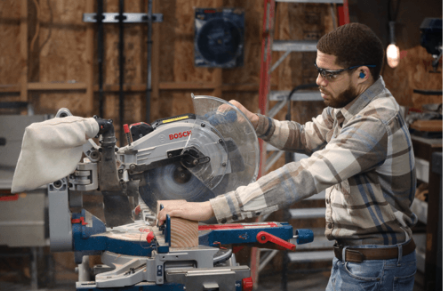 Axial-Glide™ System. Upfront bevel controls. Bosch Surgeon™ miter saws bring the best of Bosch miter saw cutting – without the cord. Precision. Accuracy. And now, portable cutting with corded performance. All powered by one 18V battery. Surgeon™ miter saws are durable, dependable, and the ideal choice to make the right cut – anywhere.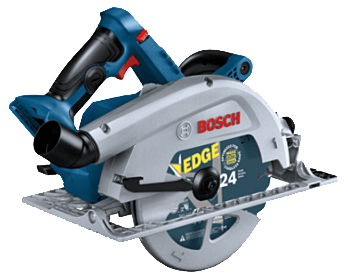 Bosch Strong Arm™ Circular Saws have the power to rip through the job — anywhere on the jobsite. Powered by one 18V battery, these saws deliver corded performance in a cordless solution. For fast, straight cuts anywhere on the job, bring a Bosch Strong Arm™ circular saw.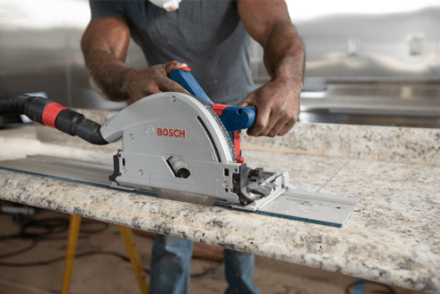 This PROFACTOR™ 18V track saw delivers compact portability and precision, all powered by one 18V battery. For straight, clean cuts fast, check out the PROFACTOR™ track saw.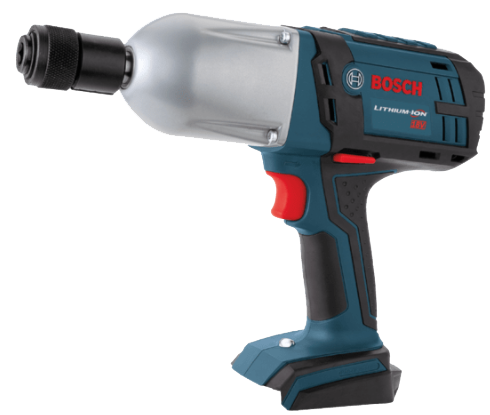 18V High Torque Impact Wrench
PROFACTOR™ High Torque Impact Wrenches deliver corded fastening and breakaway torque. Powered by a CORE18V™ battery, this impact wrench is designed for breaking free stuck bolts and driving large fasteners quickly. Lugnuts to concrete jobs, PROFACTOR™ impact wrenches leave no bolt unturned.