License to explore, permission to be curious, and freedom to think outside the box — these creative pillars can sometimes be difficult to achieve. Especially if we're talking about a large organization with a long history in manufacturing. After 100+ years of making handcrafted windows and doors, Marvin was pretty confident that they had figured out all things fenestration. But in 2018, Marvin embraced a new way of thinking, one focused on human-centered innovation. It was a shift that challenged how to think about the product design and how people experience natural light, fresh air, and views. It was a genuine curiosity about how products — namely windows and doors — can enhance well-being.
The openness of the inquiry led Marvin on a journey to become more than a manufacturer of windows and doors, but a company driven to innovate for happier, healthier living. What the Marvin team didn't know at the time, but what would emerge later, was that this was the foundation for the development of a never-before-seen product in the market: the Marvin Skycove.
Marvin partnered with IDEO, a Palo Alto, California-based design and consulting firm, to kick off its human-centered innovation and product design journey. With design thinking as the mode of product development, the team began with a question: How to provide a more immersive experience with natural elements such as light and views in our homes? A larger market was available for immersive environments if a more complete solution could be offered. The Marvin team defined "immersive environment" as spaces that leveraged light, air, and views to foster connections between the indoors and outdoors.
"Skycove pushed the limits of what you might think Marvin or any window and door company would do," said Levi Geadelmann, Product Portfolio Strategist. "That was the intent behind the partnership with IDEO. Our team was based in Palo Alto for a year to live and breathe a new way of thinking and designing."
While the team was integrated in the Palo Alto office for a year, the long-term goal was to bring human-centered innovation and design thinking back to Marvin.This was part and parcel of an initiative to fundamentally change how Marvin works. Skycove was a small but exciting element of this process, condensed into a span of just six weeks.
Think of a traditional bay window, then lean hard into the concept of an immersive space. The result is a glass box window with glass on four sides, including overhead, engineered to be more than a window, but a retreat in which to have an exciting new experience. It's the first pre-engineered, factory-assembled solution of its kind.
To go from concept to reality, the Marvin team combined feedback from a variety of audiences — from architects and builders to homeowners and families. The result of which accomplishes many things:
Leverages light and views
Enhances well-being
Is structurally sound and installation-ready
Brings a never-before-seen product to market
Some of the feedback the team received when developing the prototype for Skycove helped to reinforce that the team was on the right track. One individual said, "Sitting in it was even better than I imagined, and we were in the middle of a parking lot." Another said, "One of the most exciting things it can do is take on many different forms."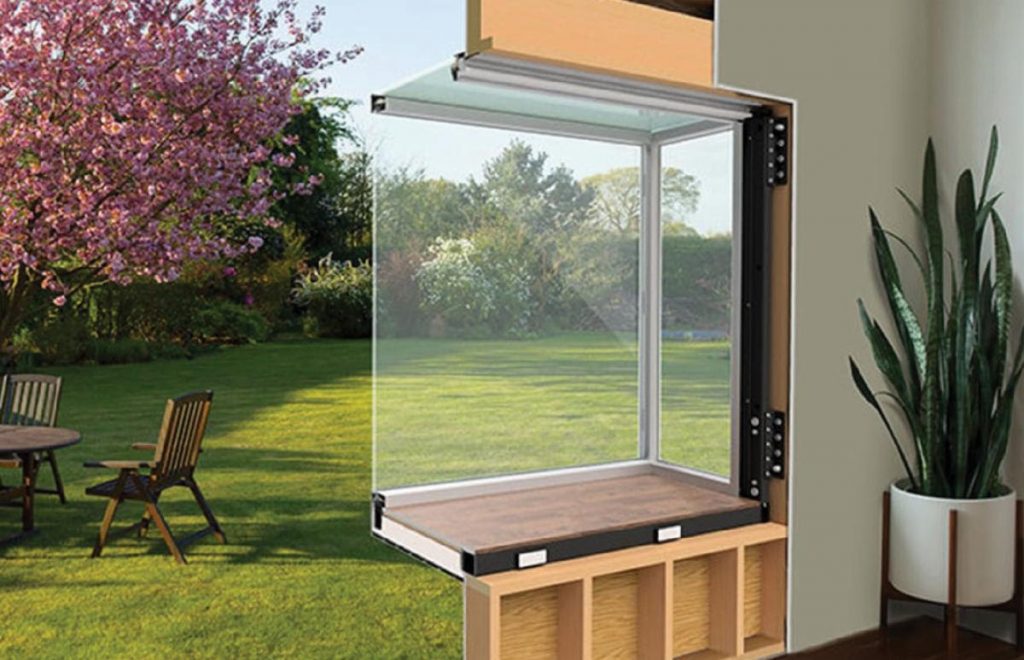 The design process can be messy. Guided by the voices of real homeowners, ideas flowed for the Marvin team. "We asked homeowners where they spent most of their time, and I remember this one individual who lived in a 5,000-square-foot home telling us she spent most of her time in this small space, doing various things — from folding laundry to playing with her kids," Geadelmann said. "That got us thinking, it's less about the amount of space and more about the intentionality of the space that serves our needs."
"Being emotionally in-tune with homeowners is important. It was always on my mind as we worked," said Haemi Chang, Director of Design at the Marvin Design Lab.
The Marvin team dove headfirst into the flurry through rapid prototyping to conceptualize several ideas quickly. This process involved hundreds of Post-Its, foam core for small-scale modeling, and, later, life-size materials for full-scale prototyping a product.
"We talked about Skycove as an immersive environment and had many discussions about what that actually meant," Chang said. "We know that connection to the outdoors matters to people, and that's just part of who we are as human beings. That got us thinking about home extensions, like courtyards, porches, and other versions of that."
Reflecting on the thought process during that creative concepting experience, Geadelmann said, "For someone, that space could be where you go when there's a rainstorm, or where you go to look at the stars at night, or where you curl up with a book and a mug of cocoa. Those little nuggets were the thoughts behind Skycove."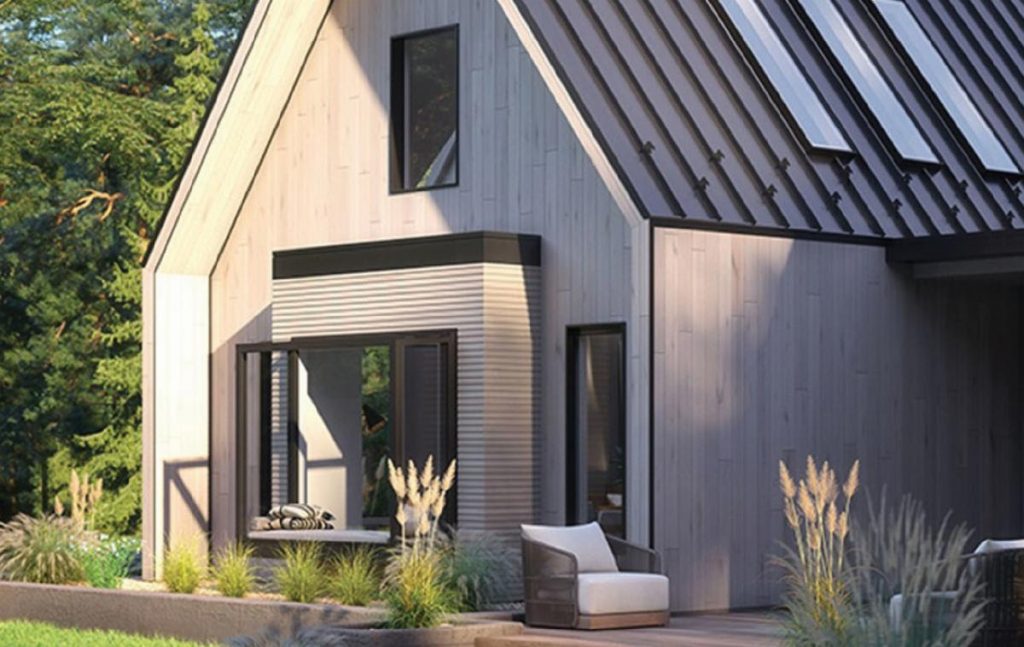 What Makes Skycove Remarkable?
"Human-centered design tends to break a lot of boundaries. It's led us to add so many new capabilities," Chang said.
Skycove made its debut at the NAHB 2020 International Builders' Show, where it was named Best Indoor Product. It was subsequently released in select markets nationwide and continues to be incorporated into bold remodels and new building projects. To date, Skycove has received eight awards, including being named the winner in two of Architizer's 2021 A+Product Award categories: Innovation and Skylights + Windows.
"Skycove is an intentionally designed space that comes pre-engineered in our factory, where we can control conditions and back with the Marvin warranty. It's an architectural, structural element that can be added to a home without the need for five different trades to come together," Geadelmann said. "Before Skycove existed, if you wanted something like this in your home, you would need a carpenter, a welder, a commercial glazer, and more. Skycove is extraordinary because we've productized a space. It's an intentionally designed, structurally significant space that adds to the window and actually increases the usable square footage of your home. It brings a pretty unique element to the table when it comes to window and door packages."
"The Marvin Skycove introduces a new type of usage in the home and enables people to experience something really special," Chang said. "The whole structural element was something brand new for Marvin and made us think about windows in a different way. I think it's expanding our ability to provide something totally new."
For more on Marvin's Skycove, visit them here.