A collection of window design suggestions and images that range from practical to positively stunning.
The windows you choose will have a significant impact on your next homebuilding or remodeling project. Style, size, shape, color, and location all need to be carefully considered. It can be an overwhelming undertaking. This article will help you think about window design and functional elements in ways that could result in a perfect solution for your unique project and help you visualize all the glorious possibilities.
Double-Hung Window Ideas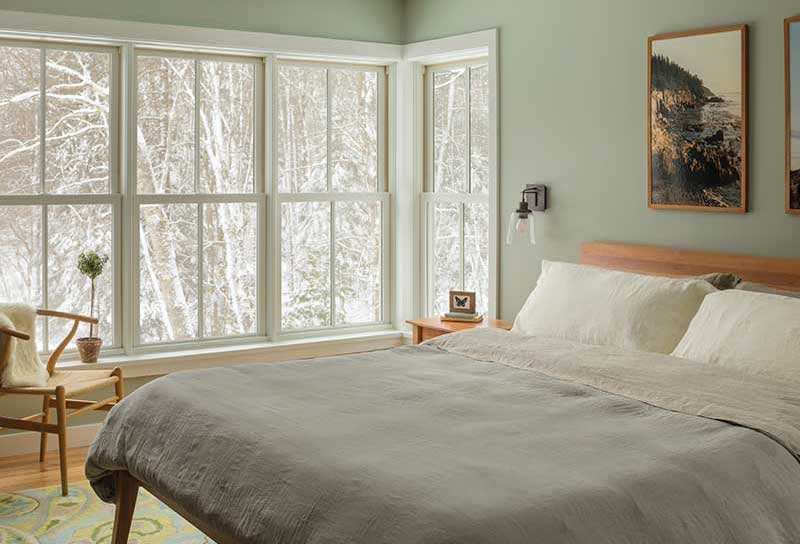 Double-hung windows have two operating sashes, one on top of another. The sashes on these kinds of windows can tilt inward for easy cleaning. Each sash is held in position by either counterweights, springs, or friction, and they are latched together where they meet in the middle.
Define Your Style
Double-hung windows are often referred to as a more traditional window. But "traditional" doesn't represent just one architectural style. Many architects and designers choose to add divided lite patterns to help fine tune the specific traditional aesthetic they wish to embrace. Craftsman, Colonial, and Victorian could all be considered traditional, but all are associated with unique window divided lite/grille patterns. Adding the appropriate divided lite pattern can strengthen those architectural relationships, and the muntin bars that divide the window can be crafted in a historically accurate manner or simulated for increased energy efficiency.
Accent with an Outdoor Awning
An awning can serve as a stunning visual statement piece to your home's exterior and have practical benefits as well. An awning built over a window on a southern-facing wall can significantly lower the amount of direct sunlight that enters your home and the solar heat gain it generates. A well-placed awning can also lower energy costs and make a room much more comfortable on a hot summer day. This is especially true if built over windows located in rooms where people gather and don't want to hide beautiful views with shades or curtains.
Combine Different Sizes of Windows to Make a Statement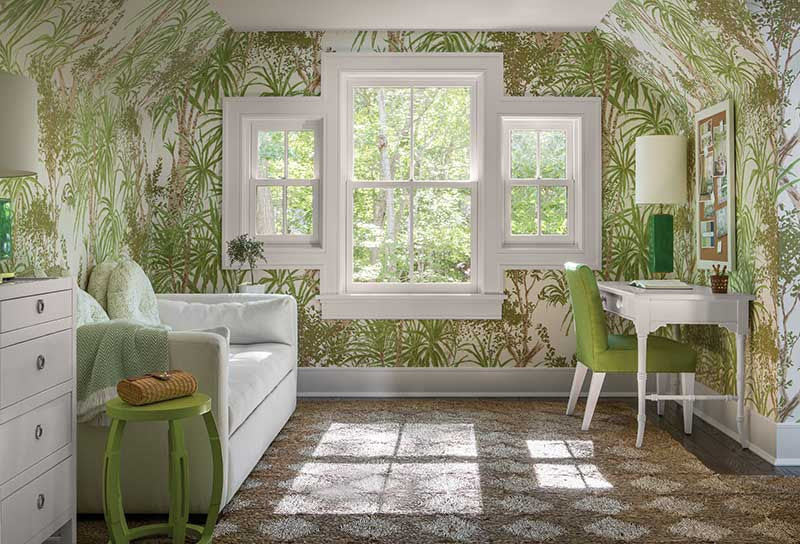 Lining up several windows next to one another is a common and long-running practice. Most often, windows that are mulled together like this are the same size—but they don't have to be. Windows of different sizes, and even styles, can easily be mulled together. And with the help of a seasoned trim carpenter, multi-sized windows can be seamlessly blended into one substantial window masterpiece. Combining one large center window with two smaller flanking windows can be an appealing solution for windows located on gabled walls.
How Beautiful Are These Casement Window Design Ideas?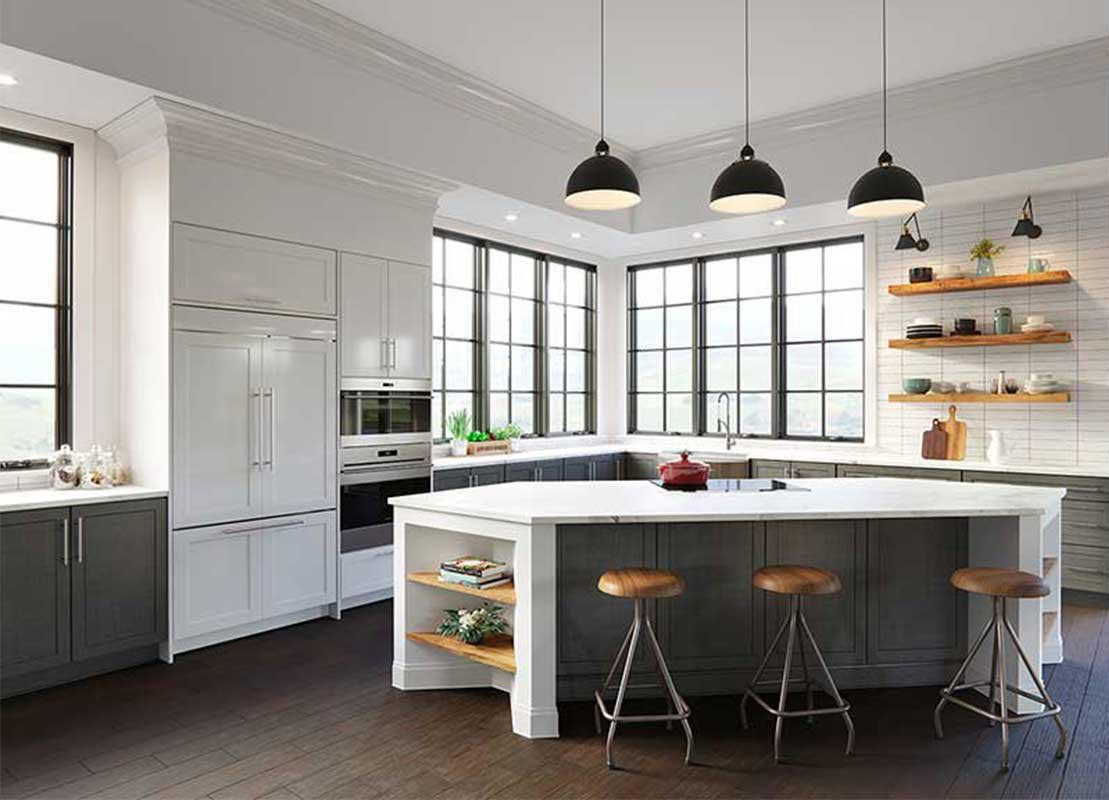 The sash on a casement window is hinged on the side and opens either to the left or the right. While some casement windows (sometimes called crank-outs) are operated with a push handle, most are opened and closed with a crank handle. Because of this, casement windows are a great option in harder-to-reach areas like above kitchen counters. Casement windows can provide large, uninterrupted spans of glass and are typically considered to present a more modern or contemporary flavor. And because the locking mechanism cinches the sash tight against the frame, casements are one of the more energy-efficient types of windows.
Simulate a Double-Hung
If you want the look of a double-hung window but prefer the operation and energy-efficiency benefits of a casement, you can have your cake and crank it too. Divided lites are not an exclusive option to double-hung windows—any window can be styled with a divided lite pattern to complement any architectural plan. In fact, a casement window can be made to look like a double-hung by adding a simulated check rail. A check rail on a double hung window is the wider middle section of the window where the two sashes overlap. A simulated check rail is simply a wider divided lite that visually divides the top and bottom half of the opening. Adding a simulated checkrail to a casement window creates a curbside appearance virtually indistinguishable from a double hung.
Embrace Dark-Colors for a Dramatic Visual Pop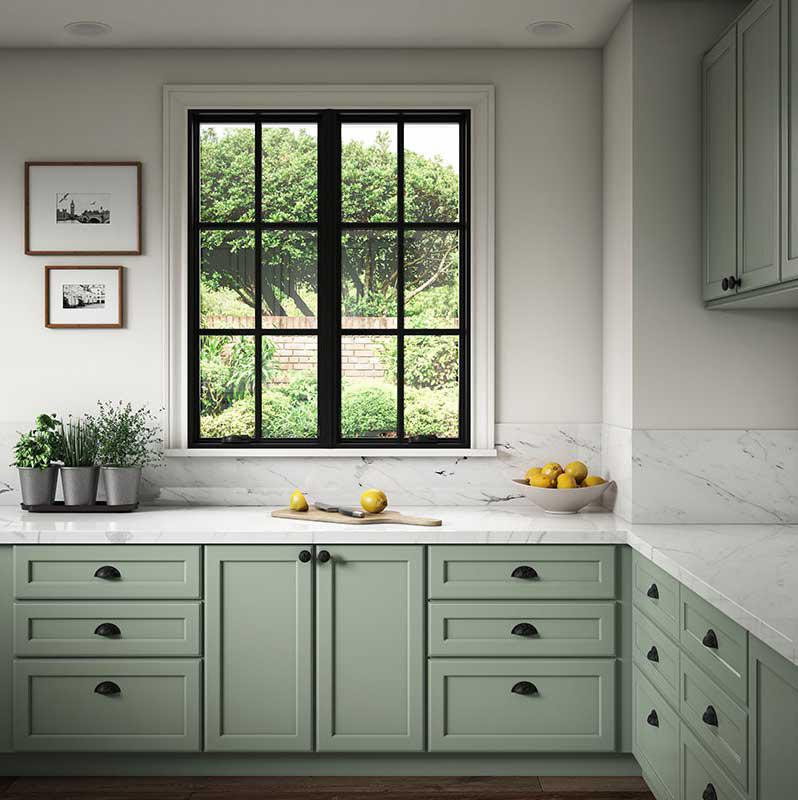 Improvements in finishing technologies, as well as the use of extremely stable materials like fiberglass, has greatly expanded color options.
If you want to use dark-colored windows that create a dramatic visual pop, then count yourself lucky—you now have options. Until relatively recently, window manufacturers avoided offering windows in any color darker than bronze. That's because the sun would cause dark finishes to fade prematurely and would generate excessive heat. Even today, many vinyl windows are still vulnerable to high temperatures which can result in distortion, poor performance, and even complete failures. But improvements in finishing technologies, as well as the use of extremely stable materials like fiberglass, has greatly expanded color options. In fact, Marvin windows are available in black (it doesn't get any darker than black).
Go Trimless
If you are after a more contemporary aesthetic, consider skipping the interior window trim. In this more modern approach, the wood casing and jamb extensions surrounding a window are replaced with drywall or plaster. If you do choose to go trimless, there are a couple things you need to consider. If the window is located in an area of a house where guests may be tempted to set a cup of coffee or cold drink on the sill, you should protect that surface with wood. Also, windows in homes located in regions that experience extremely cold winters could be subjected to condensation, where even a small amount could damage the drywall sill. If you live in a cold region and are interested in the streamlined appearance of trimless windows, you may want to invest in tripane glazed windows. Adding an extra layer of glazing (glass) helps prevent condensation.
Awning Window Design Ideas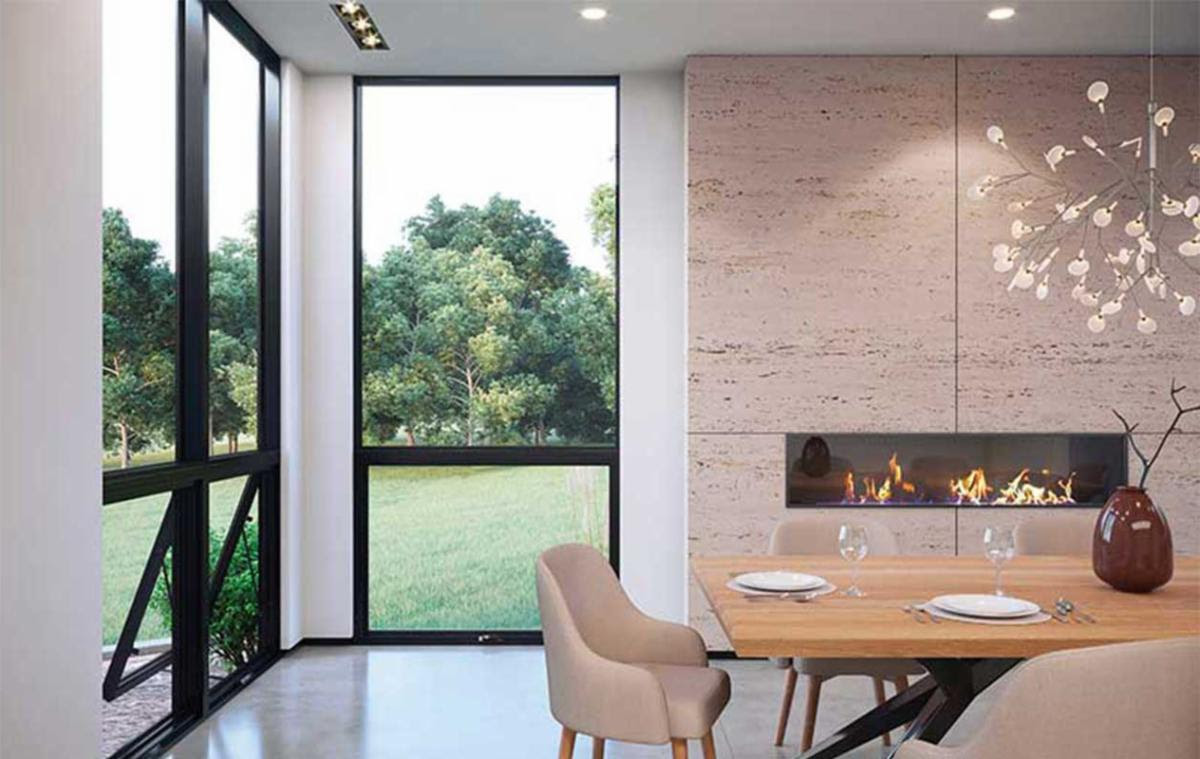 Awing windows are hinged like casement windows, but the hinges on awning windows are located at the top instead of the side. Because only the bottom swings out, awning windows naturally shed water and can sometimes be left open in damp weather. Like casements, awning windows can be operated manually or with a crank handle, making them a smart choice in hard-to-reach areas.
Keep Them on the Down Low
There's no simpler way to enjoy the health benefits of fresh air indoors than by opening a window. But in many regions open windows require screens to keep out unwanted pests. Even high-quality screens will obscure the view of the outdoors to a small extent. If you want to maintain pristine views of the outdoors while still enjoying a refreshing spring breeze, consider installing awning windows under your picture windows. In addition to being a practical arrangement, awnings near the floor will produce a unique aesthetic guaranteed to make an impression. Also, your dog will be an even more devoted bestie for providing a perfect lookout to keep an eye on their archnemesis, the neighborhood squirrel.
Top Off a Door With a Transom Window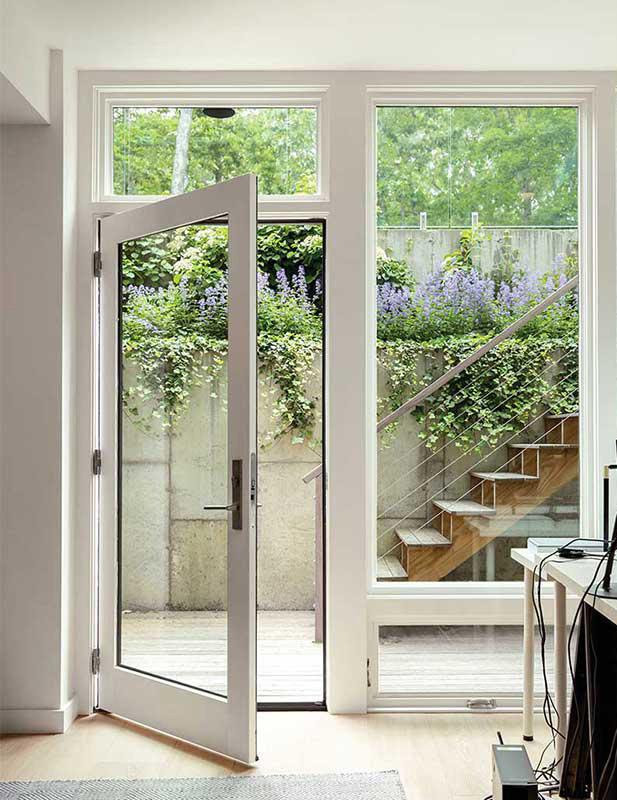 Adding a transom window over a door is a practical way to increase the sense of space and flood entryways with light. And using an awning window as your transom is a smart way to keep the fresh air flowing while maintaining a comfortable level of privacy and security.
Mix and Match Colors
The transitional style continues to be an influential architectural and design trend. And that makes sense, because it allows you to combine your favorite elements from both traditional and modern homes. This transitional idea of mixing and matching stylistic features certainly applies to windows. Marvin windows provide you the freedom to combine blond natural wood sashes with dark-colored aluminum frames, pair dark colored sashes and divided lites with a white frame, or any other combination your imagination can dream up.