A fresh coat of paint can boost your home's curb appeal and help protect it from the elements. The temperatures in the summer provide the perfect drying conditions so you can paint much quicker. This allows you to apply multiple coats in one day.
Why We Carry Benjamin Moore Paint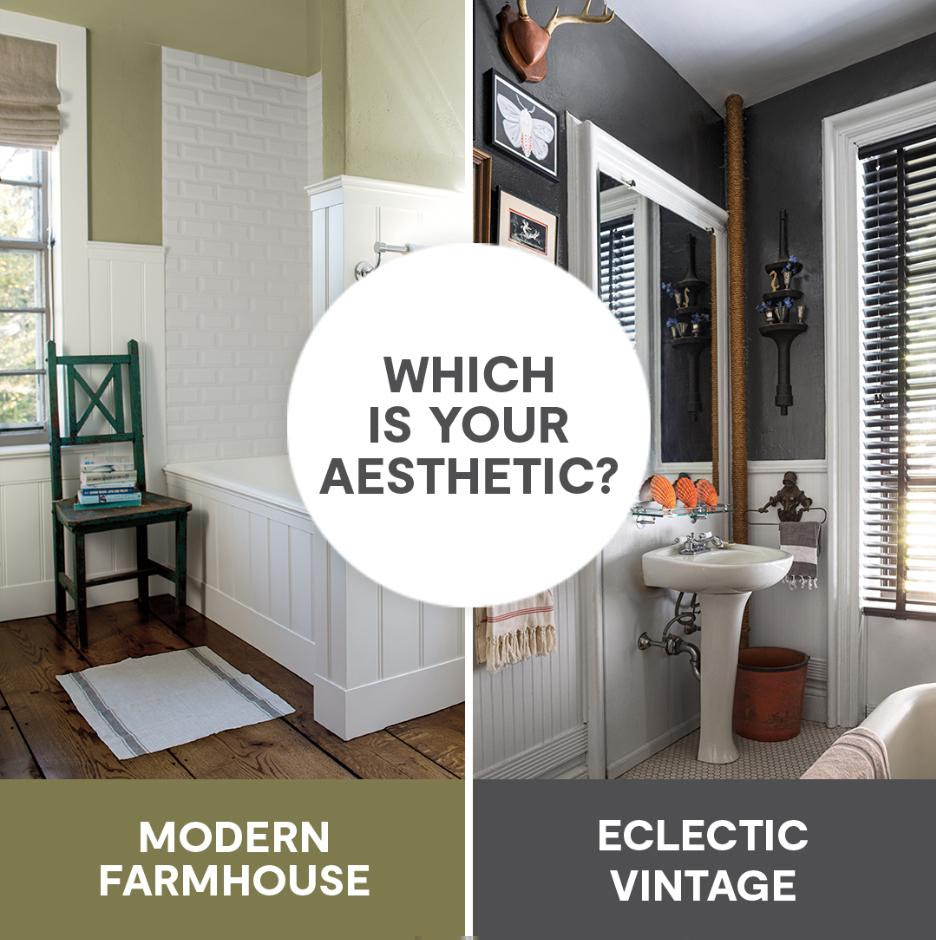 We remain committed to the vision of Benjamin Moore's founder, when he started his paint company in 1883: produce the highest-quality paints and finishes in the industry, and deliver them directly to their customers through their nationwide network of knowledgeable, customer-friendly, independent retail locations.
Paint Colors Featured Above:
Image 1: (WALLS) Bassett Hall Green CW-480, Aura® Bath & Spa, Matte (CEILING) Harwood Putty CW-5, Aura® Bath & Spa, Matte (TRIM) Harwood Putty CW-5, AURA®, Semi-Gloss
Image 2: (WALLS) Stormy Sky 1616, Aura® Bath & Spa, Matte (WAINSCOTING & TRIM) Baby's Breath 873, ADVANCE®, Satin (CEILING) Baby's Breath 873, Waterborne Ceiling Paint, Ultra Flat
Let's Look at the 2022 Benjamin Moore Paint Color Trends Palette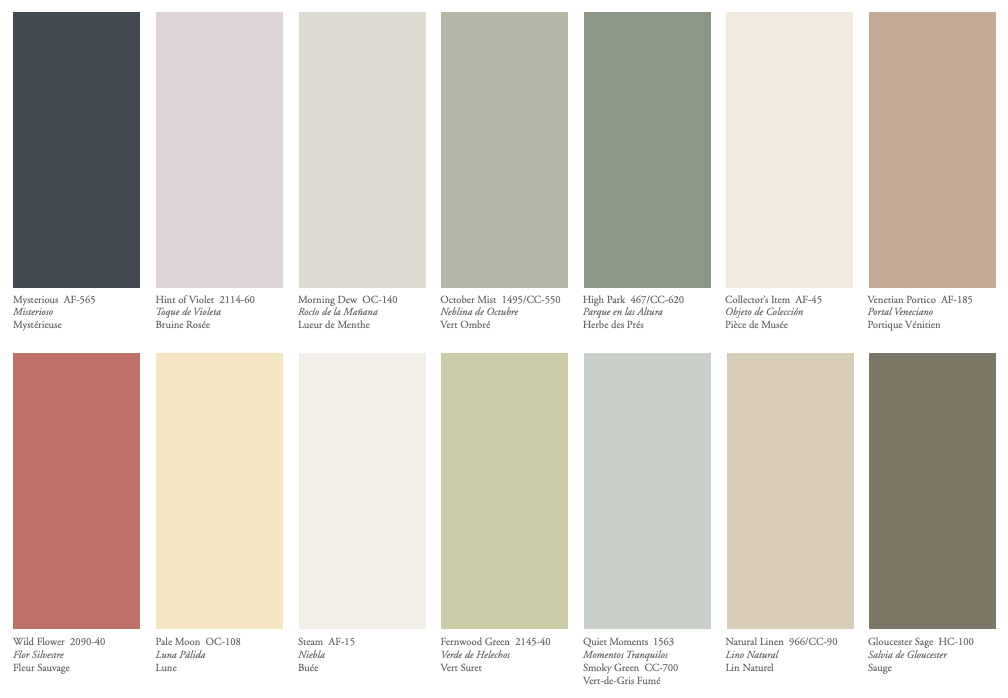 Color of the Year, Benjamin Moore October Mist 1495, is a Beautiful Tone for Any Home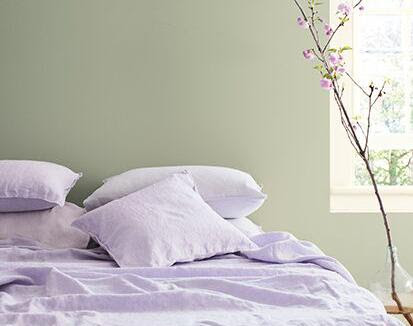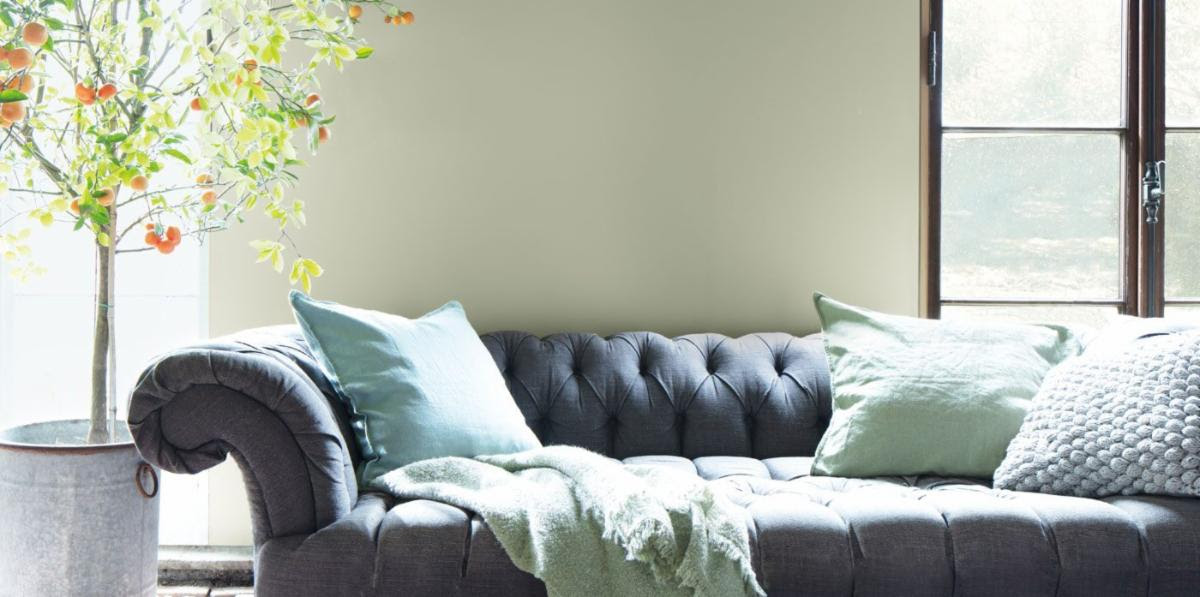 Looking for a Bold Statement to Update a Room, try Benjamin Moore Mysterious af-565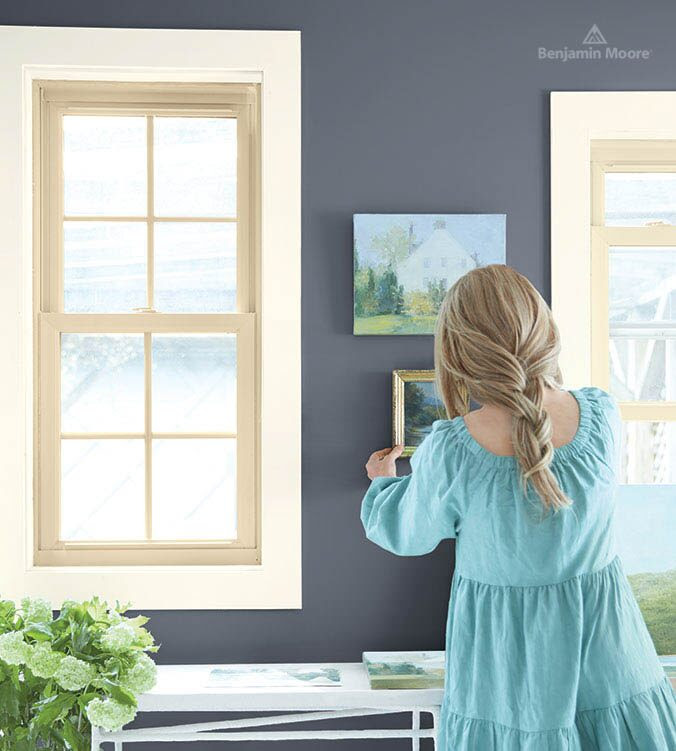 If you have any paint questions, need to request a quote or schedule an appointment to visit one of our showrooms, give us a call or reach out via text at (510) 841-0511
Click here to contact us!