If you are looking to replace your windows, it's likely you are looking into energy- efficient windows. Many window companies have updated their offerings to include a variety of options that can fit your budget.
Don't get overwhelmed looking at all of these options, there are great ways to choose what you need. Shopping locally is a good idea. Windows vary by region, so you'll get the best advice from retailers that have experience in your climate. Choosing windows from major manufacturers is also key. They sell a lot of windows and have the muscle behind them to produce quality products.
Whatever you put into this project financially is what you will get out of it. It's a solid investment and worthwhile to buy quality products.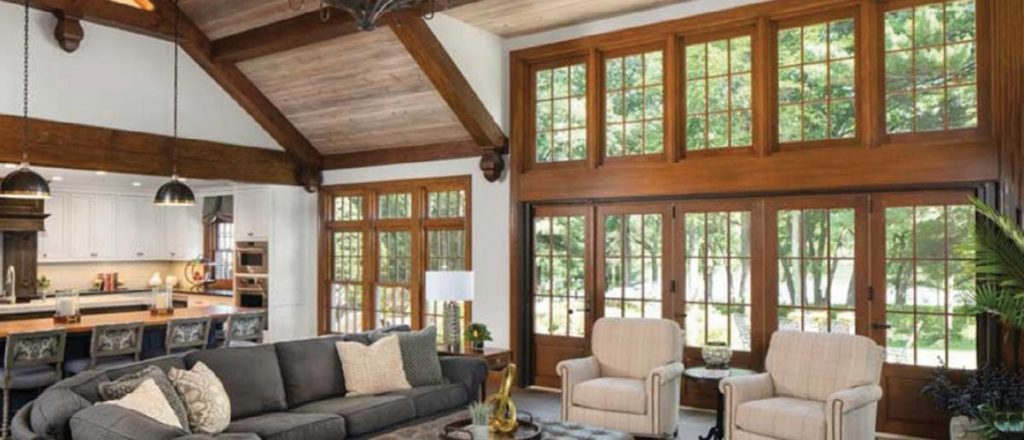 WOOD
Wooden new window frames are in high demand, and can be very energy- efficient. Maintenance, repair and painting are all easy. There is a risk of water, insect and other damage, but you can use preventative measures or some manufacturers use aluminum (or other products) to clad them. It's more expensive, but the look can add a lot to your home.
VINYL
Insulated vinyl windows are just as energy-efficient as wooden windows, and they are resistant to weather damage and rot. It's a low-maintenance option and you can paint them as well. They do get brittle over time however. You can restore the finish with a soft scrub cleanser should the frames become dull. They're slightly lower priced than wood windows.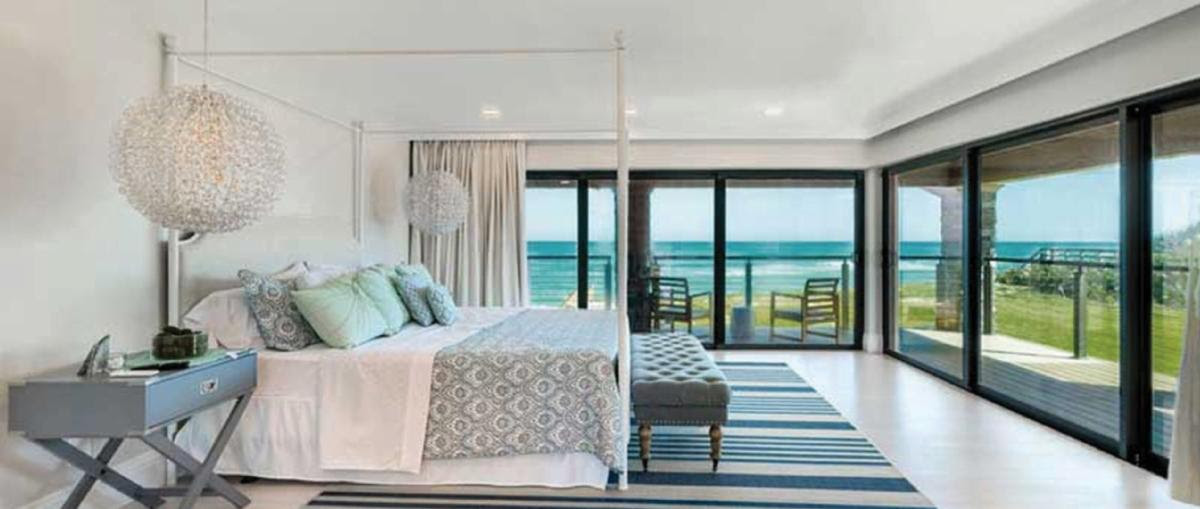 ALUMINUM
Strong but highly heat conductive, they are not as energy-efficient. They can attract moisture as well, but are a cheaper option.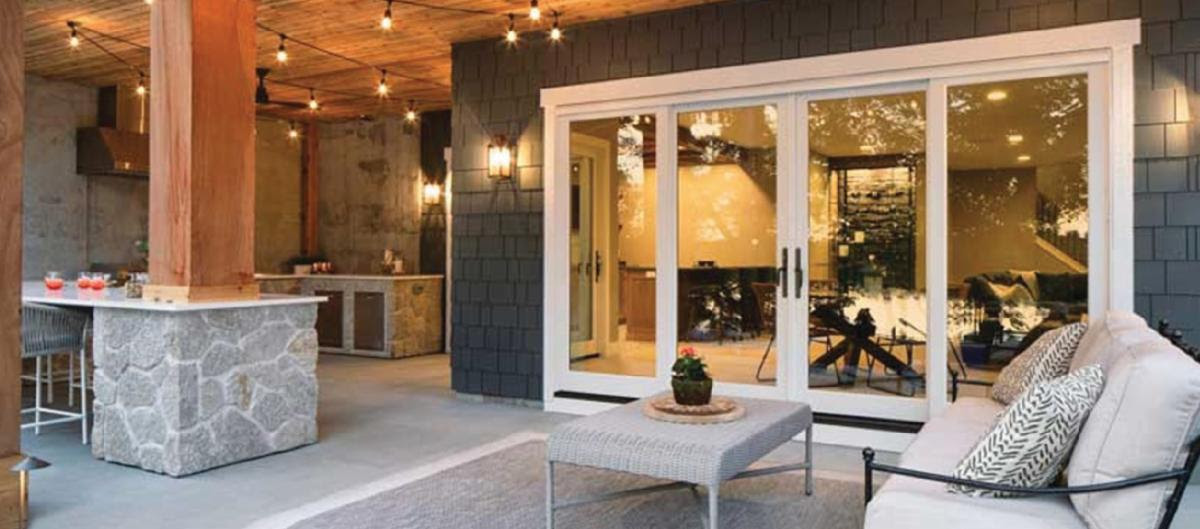 FIBERGLASS
These are high-maintenance as they need to be painted. It's difficult to find them in energy-efficient insulated versions, and they are more expensive than insulated vinyl windows.

COMPOSITE
Composite windows look like wood and most makers prefinish them in a host of colors. They perform well, but you may not like the look of a full composite window on the inside of your home. To solve this issue, some makers use composite materials on the outside of the window and wood material on the inside. Cost is about the same as vinyl windows.
Tips for Choosing Energy-Efficient Windows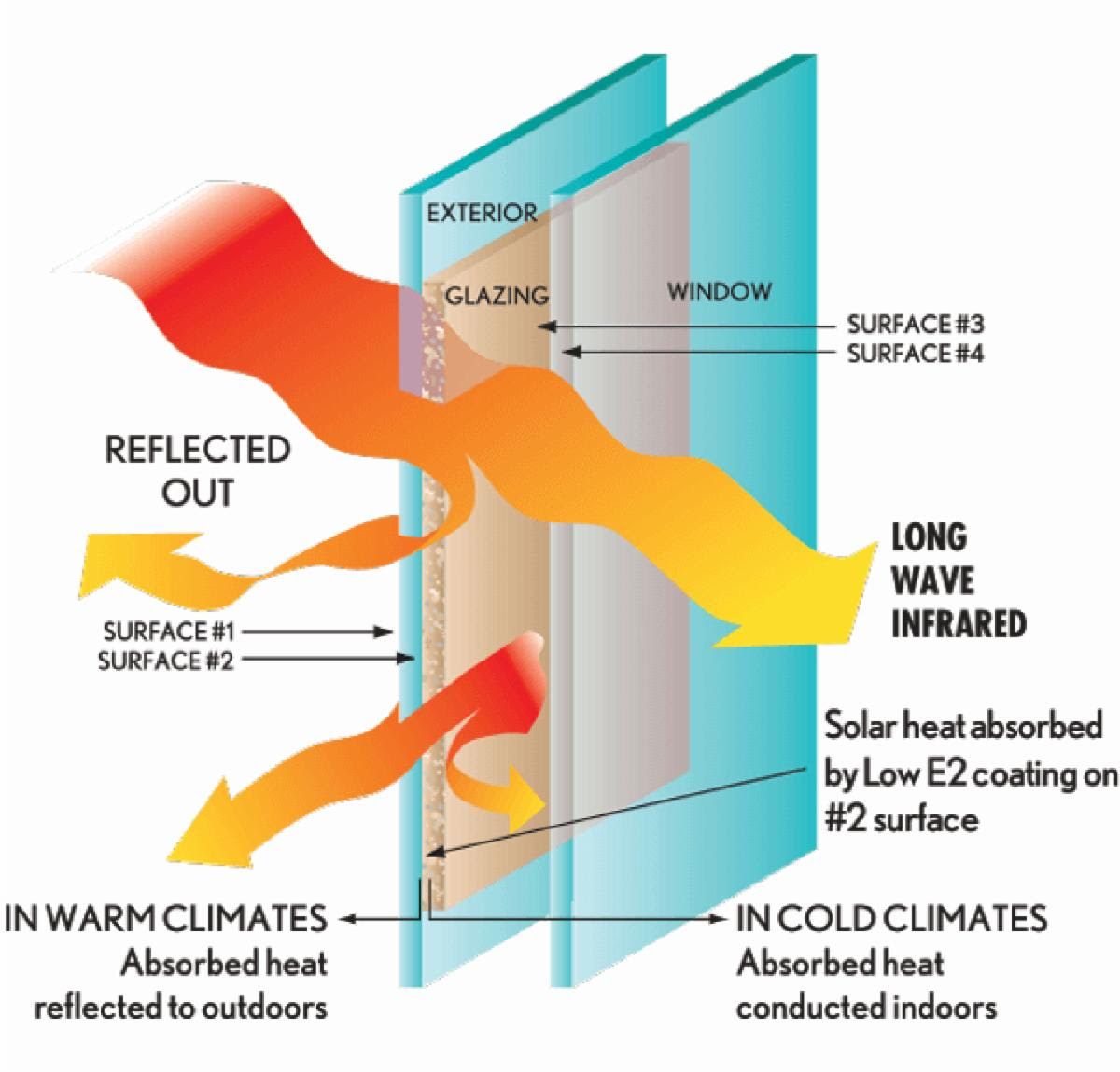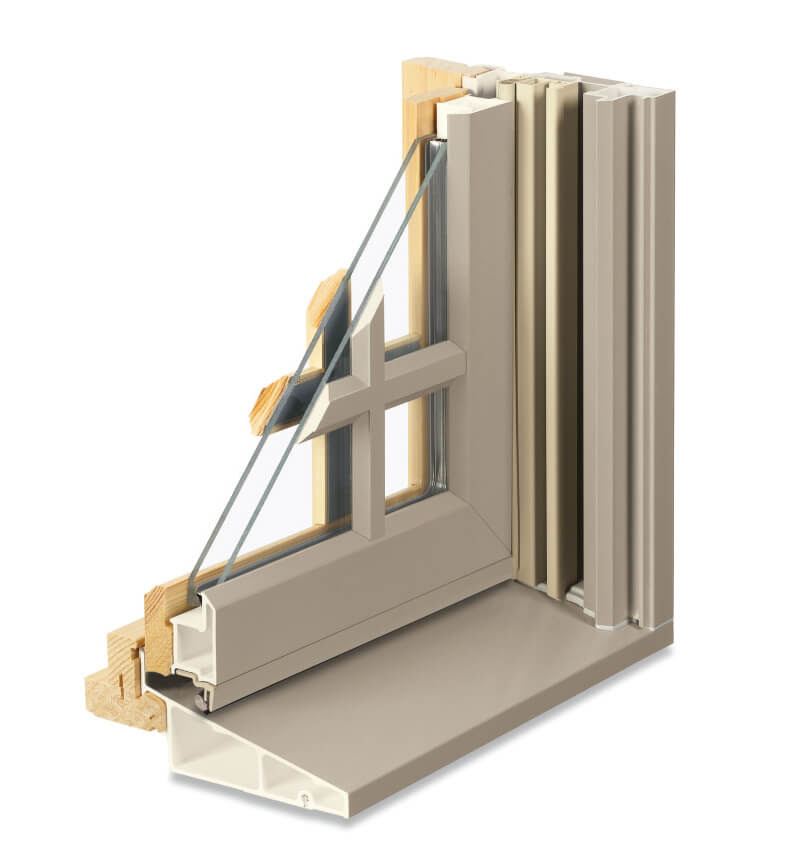 Look for Low-E coatings on the glass. These coatings reflect heat inside your house and reflect UV rays from the sun outside your home. They have a slight tint that may or may not be visible depending on how dark you want the tint to be. In colder climates, the coating is applied to the inside panes of glass, while in warmer climates, the coating is applied to the outside of the glass.
Casement and awning windows are the most energy-efficient because they clamp more tightly against the weather stripping on the frame than double-hung windows.
Look for windows with multiple panes of glass separated by low-conductive argon or krypton gas filling and warm edge spacers with tightly constructed frames.
The best weather stripping on any kind of operative window is a compressible gasket type much like you would find on your car doors. The weather stripping combined with a quality latch will effectively keep out cold air and rain, plus keep warm air in in winter.
Look for windows with low U-values or U-factors. These windows have the best insulating properties.
Using energy-efficient windows will save you money in the long run, but the benefits go much further than that. You can control the temperature and environment in your home much more easily and it makes your living space more enjoyable.
Certification programs such as those administered by the National Fenestration Rating Council (NFRC) and ENERGY STAR provide ratings designed to indicate a window or door's efficiency. Various performance ratings – like U-factor and Solar Heat Gain Coefficient – measure a product's effectiveness in insulating and blocking heat from the sun, among other things.
Keep your eye out for available tax credits, as you can save more money with these when replacing your windows with energy-efficient ones.