Want to Make Your Job Easier? Here are Just a Few New and Top-Rated, Must-Have, Bosch Tools for Your Job Site!
The professional blue power tools from Bosch are engineered for excellence – meeting the highest standards in speed, precision and robustness for great, professional work results. Professional blue power tools from Bosch – For professionals from professionals.
BOSCH GDX18V-1860CB15 Two-In-One
Bit/Socket Impact Driver/Wrench Kit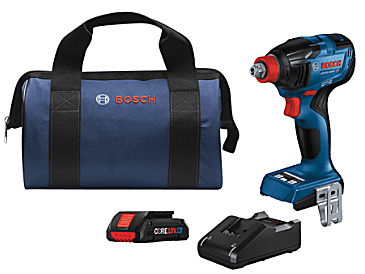 18V Connected-Ready Two-In-One 1/4 In. and 1/2 In. Bit/Socket Impact Driver/Wrench Kit with (1) CORE18V 4 Ah Advanced Power Battery
Two-in-one impact driver/wrench is for use with bits and sockets
Preset and custom modes help prevent workpiece, fastener damage
Efficient cordless power enhanced with impactor-and-anvil system
BOSCH GWX18V-8N
Angle Grinder with Slide Switch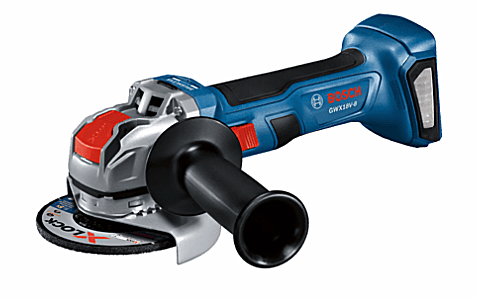 18V X-LOCK Brushless 4-1/2 In. Angle Grinder with Slide Switch (Bare Tool)
X-LOCK wheel change features up to 5 times faster wheel changes
Restart protection and soft-start technology for ease of use
Ergonomic brushless grinder with spiral bevel gears
The Bosch GCM12SD is a 12″. Dual-Bevel Glide miter saw that features a smooth cutting motion, accurate performance and a space-saving design of the Bosch-exclusive Axial-Glide system
Pre-aligned SquareLock fences help the saw maintain precision throughout its life
A soft-grip ambidextrous handle along with a combination dust chute and vacuum adapter add to user comfort
NEW

BOSCH GSS12V-40N Finishing Sander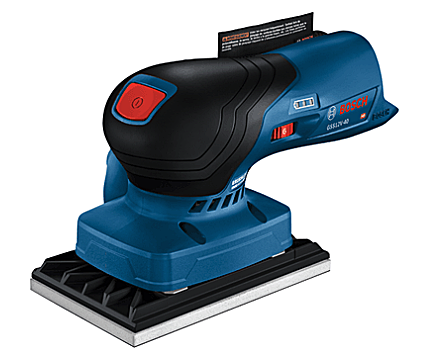 12V Max Brushless Sheet Orbital Finishing Sander
(Bare Tool)
Ergonomic design provides max control and freedom from a cord
Brushless motor delivers corded-like power, high removal rate
Interchangeable plates tackle a variety of sanding applications
NEW

BOSCH GTR55-85 Drywall Sander Kit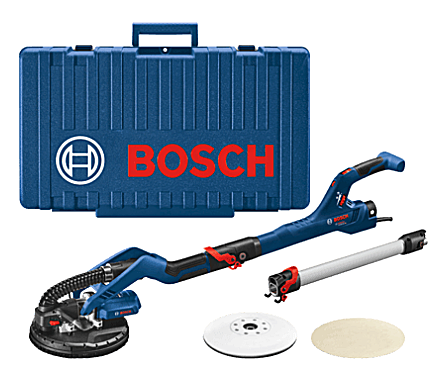 9 In. Drywall Sander Kit
Drywall sander makes ceiling or wall sanding quicker, easier
Ceiling-suction feature and T-Handle grip help reduce fatigue
Ultra-flexible head enhances smooth sanding for less damage
NEW

BOSCH GAA18V-48N USB Portable Power Adapter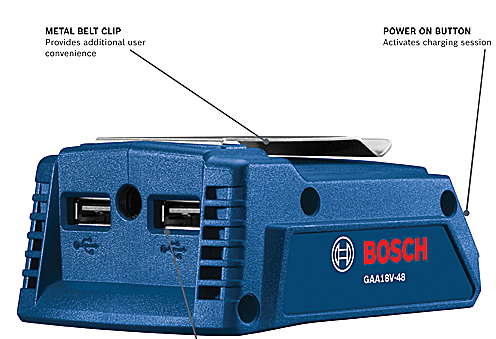 18V USB Portable Power Adapter
Charges your cell phone with any Bosch 18V Li-ion battery
Allows 18V Bosch batteries to power Bosch heated jackets
Powers up two USB devices at one time
Dual charging ports for charging two devices simultaneously
NEW

BOSCH GLM-100-23 Laser Measure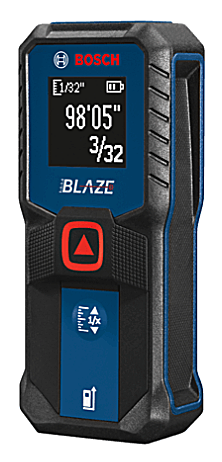 BLAZE™ 100 Ft. Laser Measure
Enhanced visibility with brighter graphic display, big numbers
User-friendly layout with click wheel, standalone measure button
Rounding button allows user to easily round the measurement

If you have any Bosch tool questions, need to request a quote or would like to try out the tools first-hand, come in and test them, or give us a call to speak to one of our professionals, or reach out via text at (510) 841-0511.