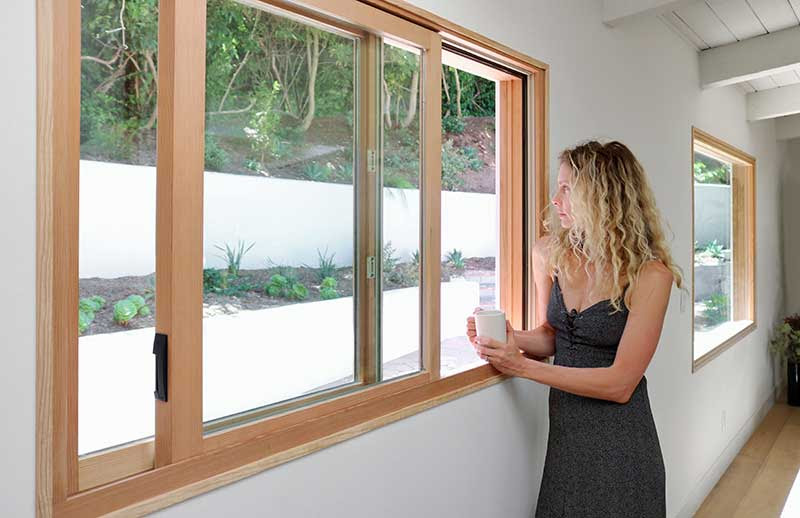 Learn the reasons why wood windows and doors could be a great choice when you're looking to buy.
Windows are one of the most important parts of your home. They bring in natural light, help keep us cool with airflow, and can greatly improve the interior and exterior look of any house. Wood is a great material to use for the construction of windows. It has a natural richness and is truly unique because no two pieces of wood are alike. Learn more about the features and benefits of wood windows and why they may be the perfect choice for your home.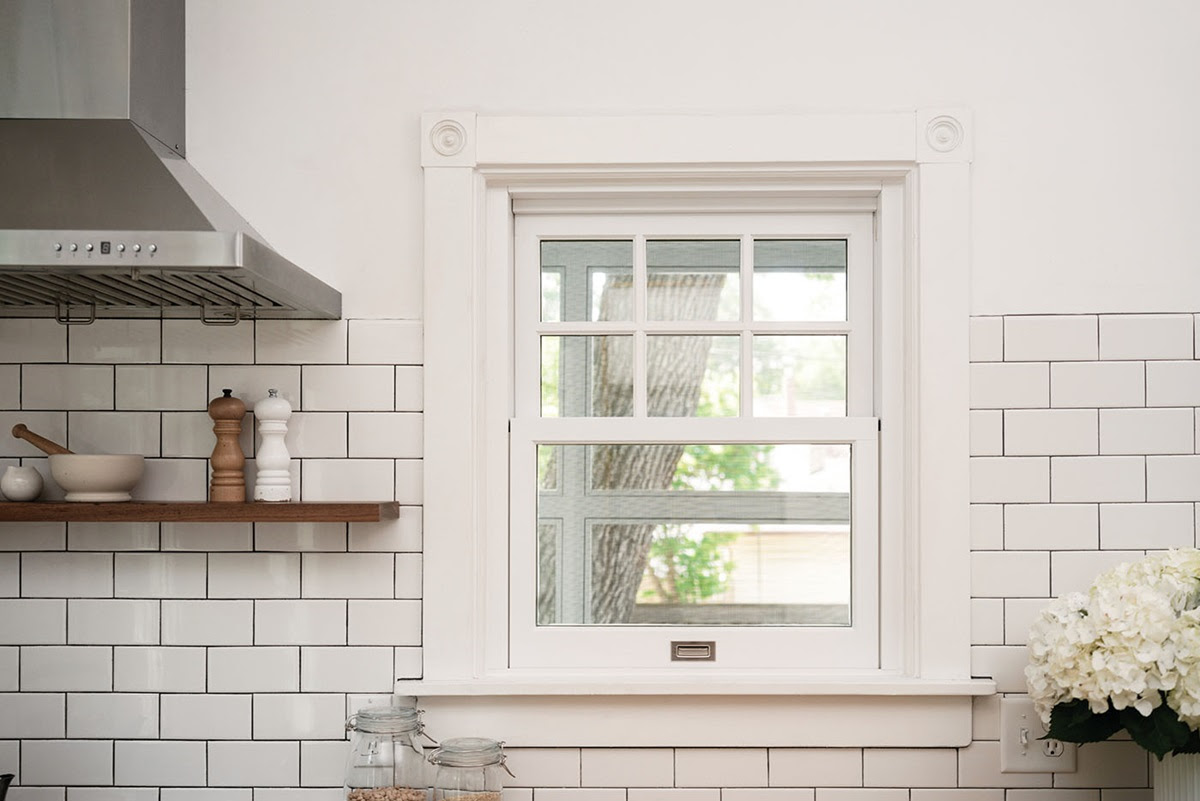 When you think about it, wood windows are the oldest type of windows. "Your longest-serving windows are wood windows because they didn't make windows out of anything other than wood for centuries, right?" said Ben Wallace, Manager of Research & Development and Wood Scientist at Marvin.
Here are Three Reasons to Choose Wood Windows and Doors
It's a strong and long-lasting material
"You know that wood can last, if it's installed right and is put into a building that supports the longevity of the window."
It's a renewable resource
Wood is also a renewable resource, making it one of the most sustainable options available to you.
It's guaranteed to be unique
"Wood is a natural material, so every piece of wood is going to be different with different grain to it. That's one of the beauties of it—you can see how that tree grew from that piece of wood," Wallace said. You don't get that with plastics or aluminum, or if you paint wood. The grain is still visible if you clear coat or stain wood, which makes it so unique.
"You have a lot of options with wood—that's just the nature of it. It gives you the ability to do a lot of things and make the windows the way you want them," he said. There are also different types of wood species that can be used for windows, with some of the most popular being pine, oak, and mahogany.
Properties and Benefits of Wood Windows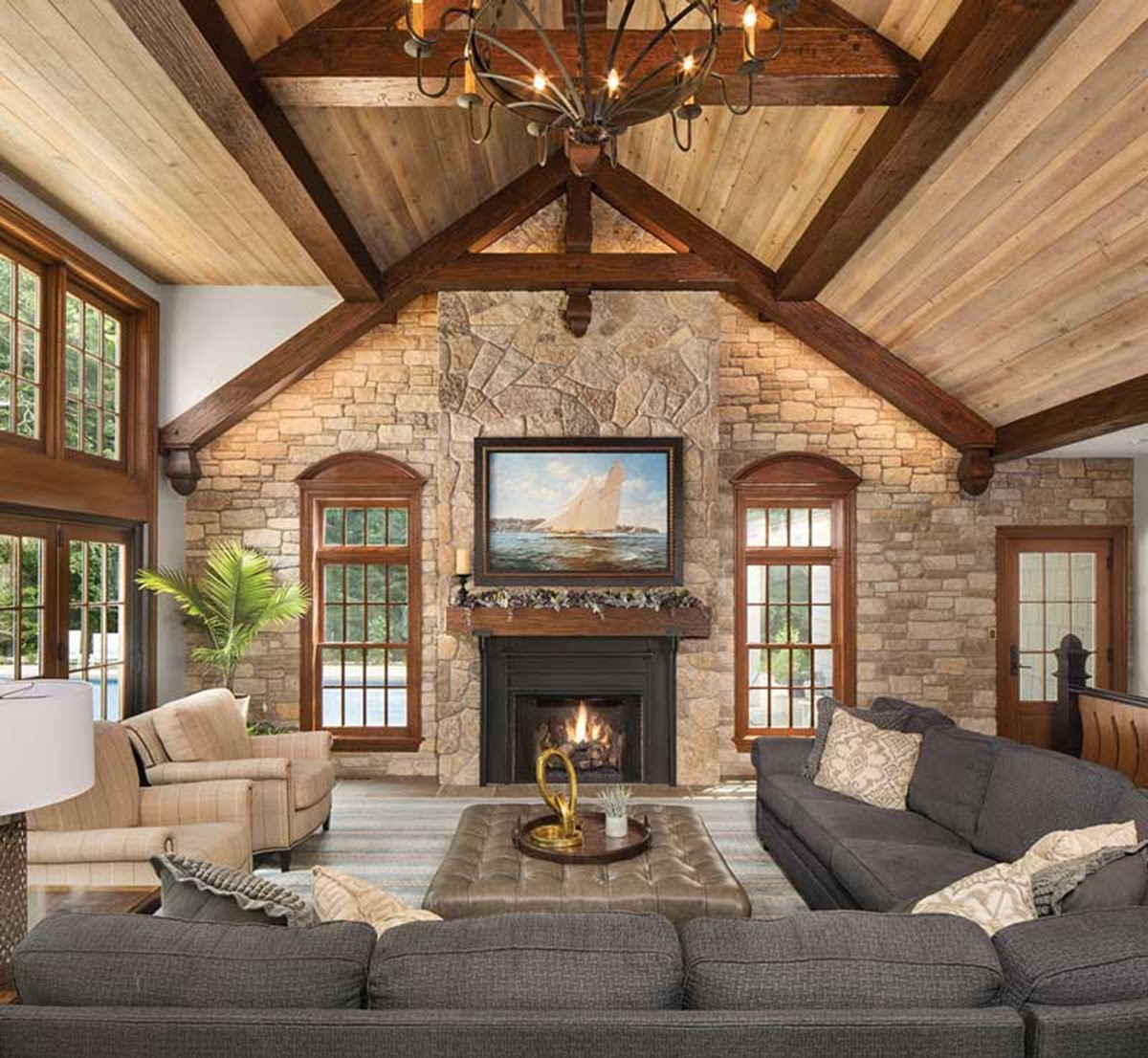 Wood windows and doors are energy-efficient and provide great insulation. And wood is resilient and can resist warping when faced with extreme temperature changes. Adding coating and treatment to wood can help protect it for an even longer period. Bringing your exact vision to life is possible because wood can be made custom to fit virtually any size or shape, with the most intricate of details. Treatments, such as stains and paints, work well when applied to wood. And while wood is often perceived as a material that will rot or deteriorate, that is only the case if it is exposed to moisture for a prolonged period.
Breakdown of Wood Window Parts
These helpful diagrams describe the various window components and explain their functions.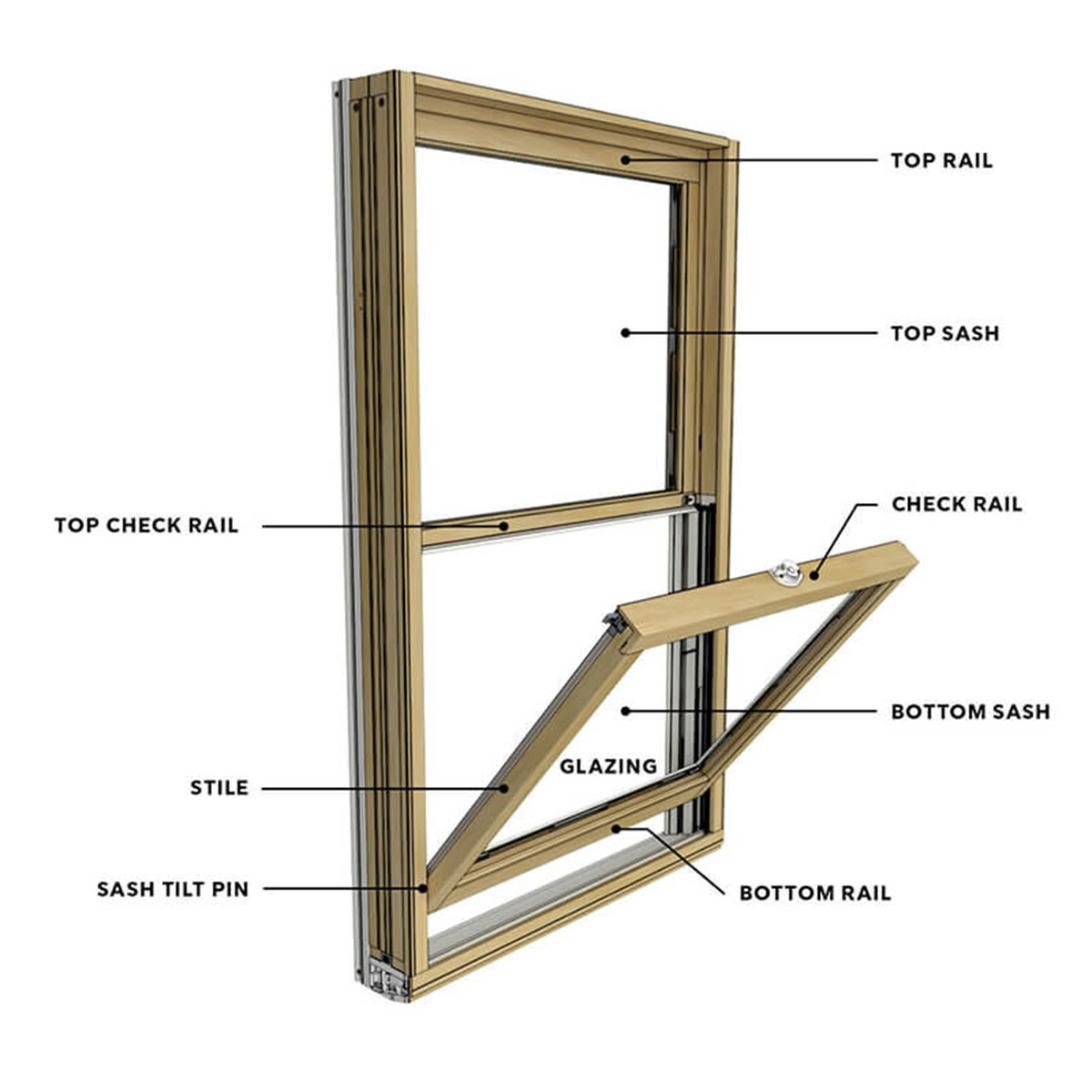 Rails
Rails are the horizontal window components of a sash. The two rails that meet in the middle of double-hung and single-hung windows are called check rails.
Sash
The part of the window that holds the glass and opens and closes is called the sash.
Glazing
Window glass.
Stiles
Stiles are the vertical window components of a sash.
Sash Tilt Pin
The mechanism that allows sashes on double-hung and single-hung windows to tilt in for easy cleaning is called the sash tilt pin or sometimes referred to as a cam pivot.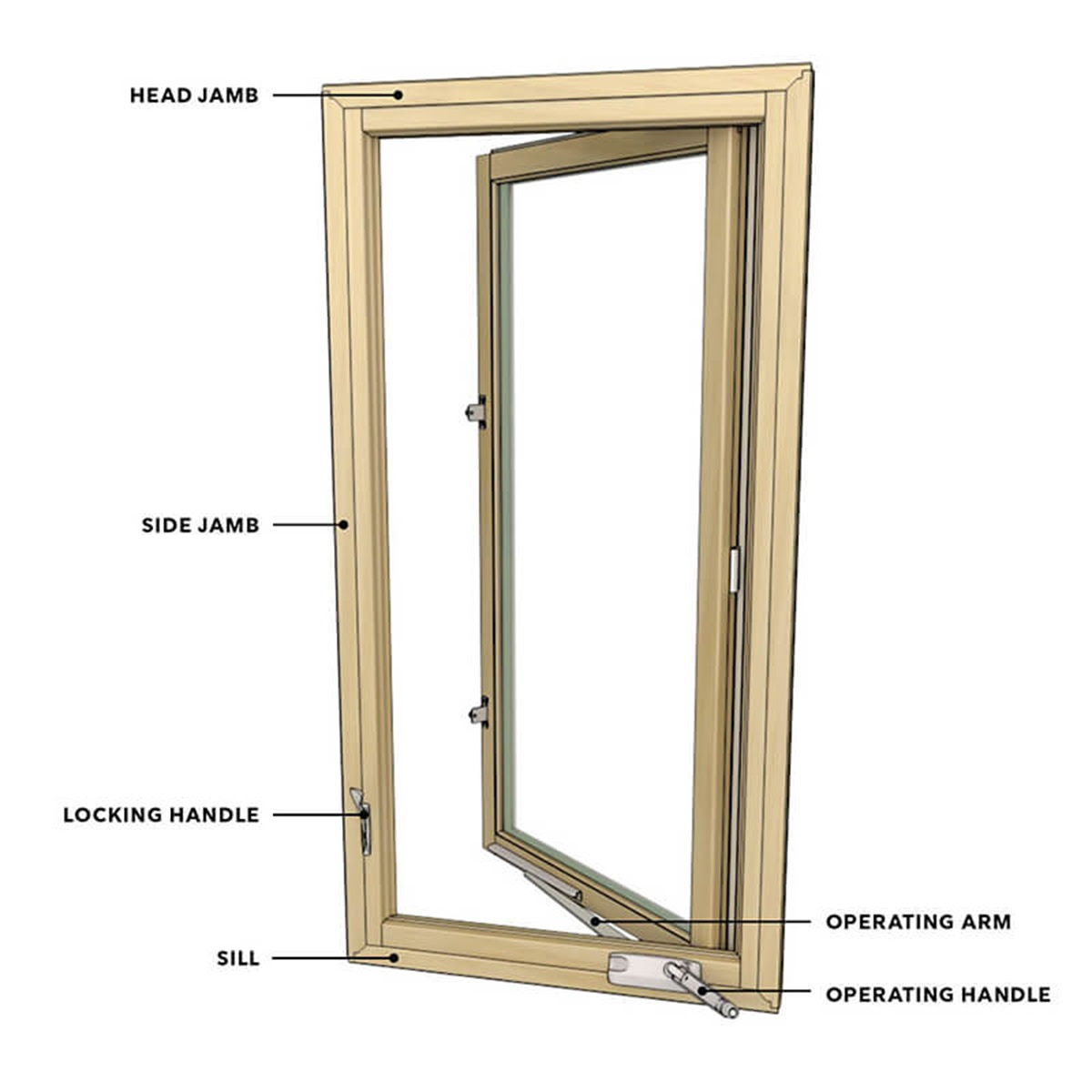 Head Jamb
The head jamb is the top component of the frame.
Side Jamb
Side jambs are the vertical components of the frame.
Sill
The sill is the bottom component of the frame. The outside edge of the exterior portion of a window sill is tapered down to help shed water.
Operating Handle
The operating handle on a casement or awning window is the mechanism used to open and close the sash.
Operating Arm
An operating arm is the mechanism that works in conjunction with an operating handle to open and close a sash.
Locking Handle
The handle or lever operated lock found on a variety of window types is called the locking handle.
Wood Window Application Examples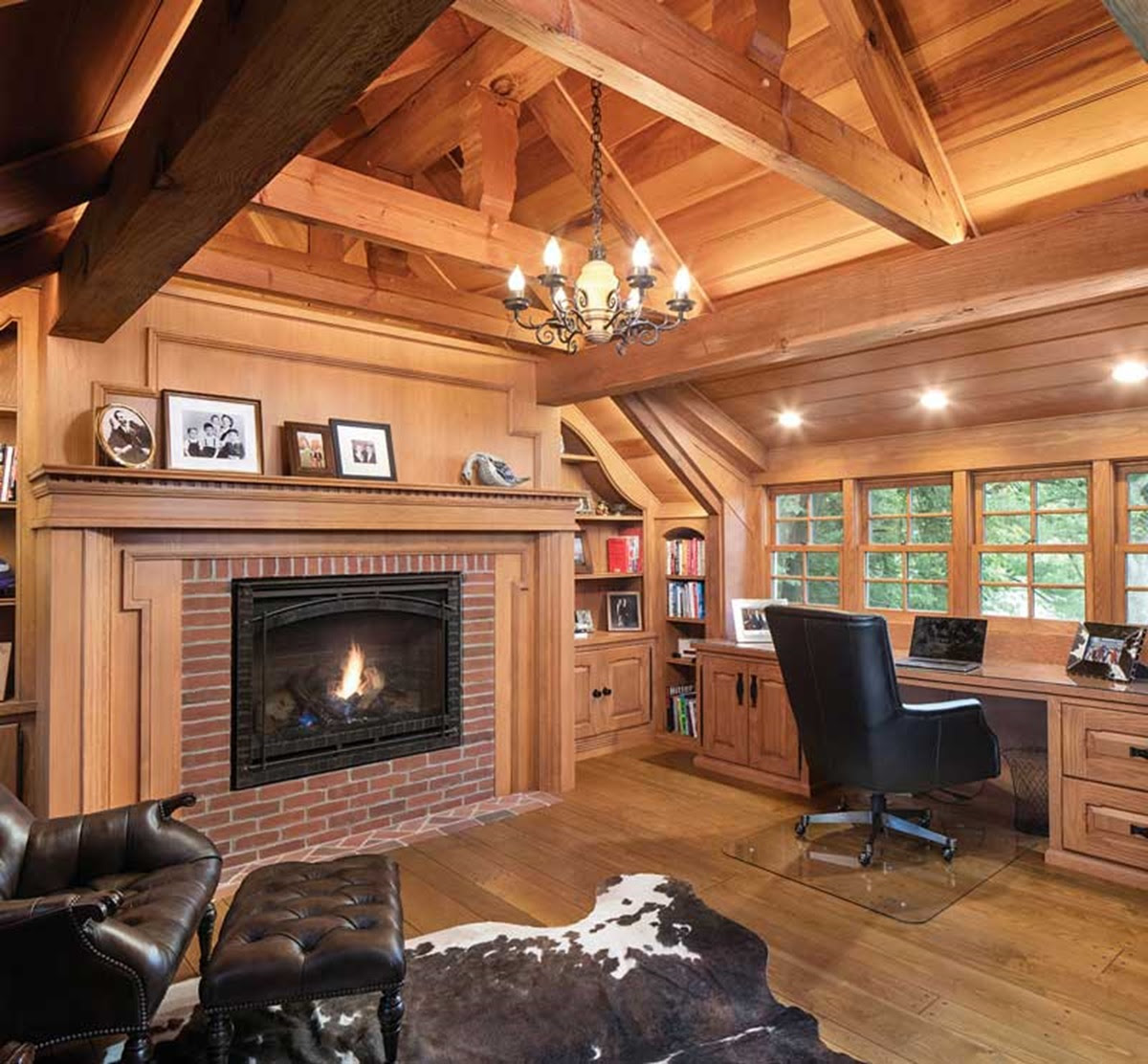 Replacement options for wood windows
There are two main types of replacement options for wood windows: full frame and frame-and-sash insert.
Full Frame
If you choose a full-frame replacement, you can replace your current window with any type of window you want. You can also upgrade your insulation. The con is that it requires the trim and some of the siding to be removed.
Frame-and-Sash-Insert
Another option is a frame-and-sash insert. It includes a frame with factory-fitted sashes where you keep your existing sill and jambs. Your trim isn't affected, and it installs from the inside, so it's easy to do—but it's very expensive.
Moisture is the enemy
Moisture is the window's worst enemy. That includes wood windows, too. "Wood moves with moisture. It does not change. Wood moves very little with changes in temperature, but it does move," Wallace said. "If you get liquid water sitting on wood for the long term, that's asking for biological degradation to happen. It's a concern for any material. If you look at vinyl, it may not swell and shrink with moisture, but if you're in a moist environment, it's going to mold and there's going to be mold growth on it," he said.
Here's how you can maintain your wood windows and doors. Remove surface dirt and check the exterior of your wood windows at least once a year to ensure that wood is not exposed to the elements by failing caulk or paint that has cracked, peeled, or bubbled. Remove superficial surface dirt by washing painted wood exteriors with water and a soft-bristled, long-handled brush (like the ones used for washing cars). A toothbrush works well to remove build-up from cracks and crevasses. Heavier accumulations can be removed with an approved cleaning solution.