Truitt & White only carries windows from the best, top-rated window companies in the country, which is why one of the brands we carry is Marvin windows, the Minnesota-based company that has been doing business since 1912.
Marvin windows are designed for unprecedented performance and exceptional aesthetics. Their expansive window portfolio offers everything from classic double hungs, to European-style tilt turns, to a full line of hurricane impact rated products.
Marvin offers industry-leading sizes, and their innovative window solutions deliver virtually endless style options. Marvin windows are crafted with the highest quality material, and the ability to mix and match across product lines will allow you to achieve the right form and function for your residential, commercial, replacement, and coastal needs.
Marvin is continually upgrading, improving not only its products, but its service to customers. One way to connect with customers is by offering informative and instructional blogs on its website. Here is one on creating privacy in your home while also capitalizing on natural light:

4 Window Privacy Ideas For Your Home
When you're looking for just the right mix of both natural light and privacy at home, these ideas for window privacy are for you.
Maximizing natural light by way of many windows and doors is highly desirable, can brighten up spaces, and lift moods, too. But of course, there are spaces in the home that plead for a little more privacy. Bathrooms are certainly one of those rooms, but so are others like a home office or bedroom. Even a public gathering area in the home, like a sitting room, can benefit from the option of privacy from time to time. 
So, when you want to capitalize on natural light but also desire some seclusion, here are four residential window privacy solutions to consider.

Curtains or Blinds
The first privacy solution that occurs to most homeowners may well be to simply install curtains or blinds. This is certainly one way to lessen exposure to the outside, and it can be a simple, elegant, and economical solution when replacing windows and launching a whole renovation project is not an option. By adding blinds with translucent fabrics, homeowners can achieve a more modern look (and as a bonus, they can avoid the dust that collects in venetian-style blinds). Consider this window privacy solution when designing for a space like an office nook, as pictured above.

Tinted or Decorative Glass
Achieve privacy and a touch of style with tinted, decorative, or textured glass. A bronze, gray, or green tint can give your space a calm and sequestered feeling, not to mention a honeyed hue on the outside world. And decorative glass, such as "aqualite" (left) with its watery translucent look or "Flemish" (right) decorative glass with its opaque sequins-esque appearance, could accomplish the element of privacy you seek while also instilling beauty. Browse the selection when choosing tinted or decorative glass as a privacy solution, as there are many options available and you can really design a custom, one-of-a-kind space.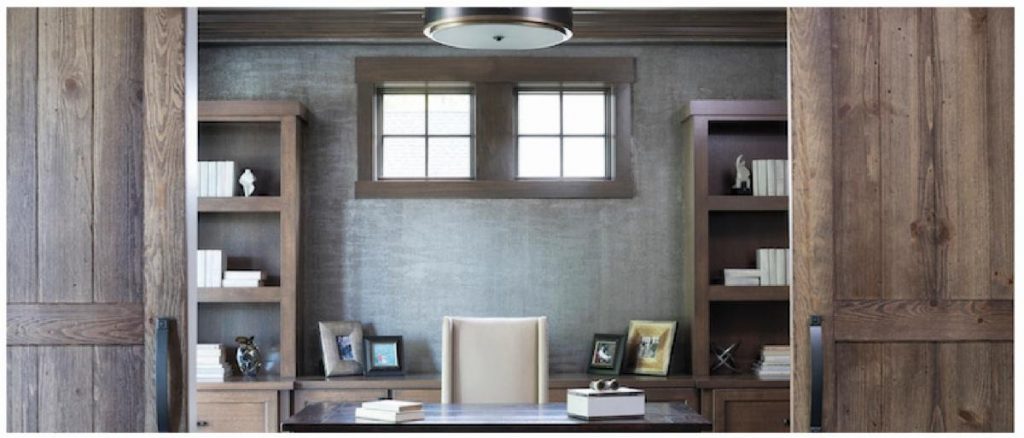 Awning Windows Up High
Strategic placement of windows in a room can play a role in reaping a little privacy while at the same time illuminating a space with sunlight.
To that end, why not install awning windows at a height that guarantees both privacy and loads of natural light? The sash of an awning window is hinged at the top and swings open at the bottom, making them excellent for letting in a cool breeze and letting out stagnant air. If you opt for an awning positioned up high, install them at a height that still allows you to open the windows to enjoy fresh air flow.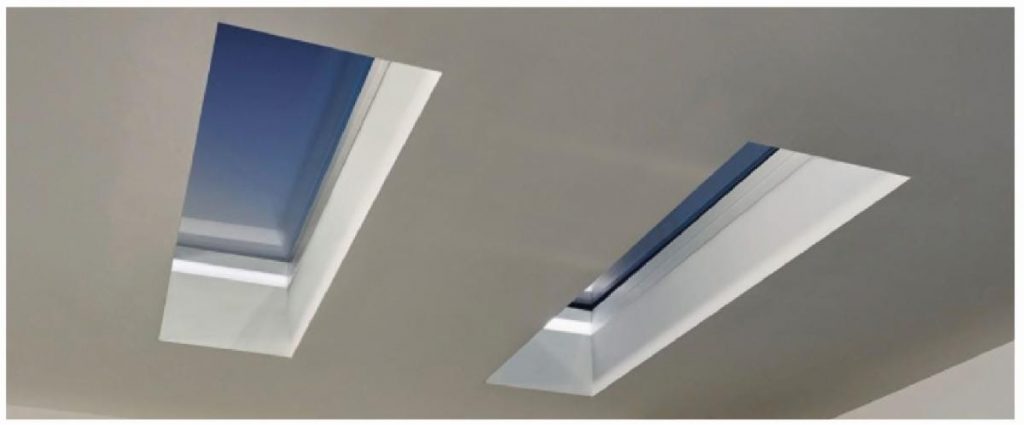 Skylights
In terms of privacy, skylights can accomplish the same thing as awning windows positioned up high. A well-situated skylight harnesses natural light while embracing privacy. If you're interested in installing skylights, consider what kind you're after. Does a fixed, non-venting skylight achieve the function you're after, or does ventilation factor into your decision? Either way, with a skylight in your home, you'll gain natural light and privacy without sacrificing security.
To view examples of how Marvin windows, curtain & blinds, tinted glass, awnings and skylights can improve your privacy, click here.