Find the Perfect Deck Color that Speaks to You!
Bring the colors of nature to your outdoor living space.
Come in and speak with our experts who can go over the array of color options with you to fit your style and needs.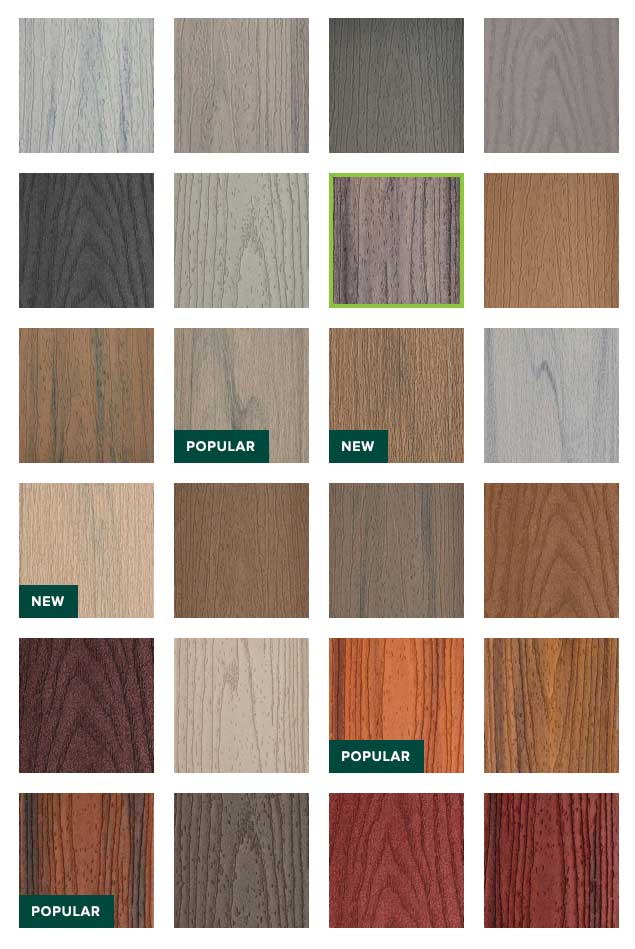 We Carry Grays, Browns and Reds
Trex® Decking is the world's #1 decking supplier of wood-alternative composite decking products, and Truitt & White is the Bay Area's #1 source for Trex®. From the beginning Trex® has been committed to helping you create a low-maintenance, high-performance backyard retreat that can handle the harsh micro-climates of the Bay Area, and last for years to come.

No Need for the Following with Trex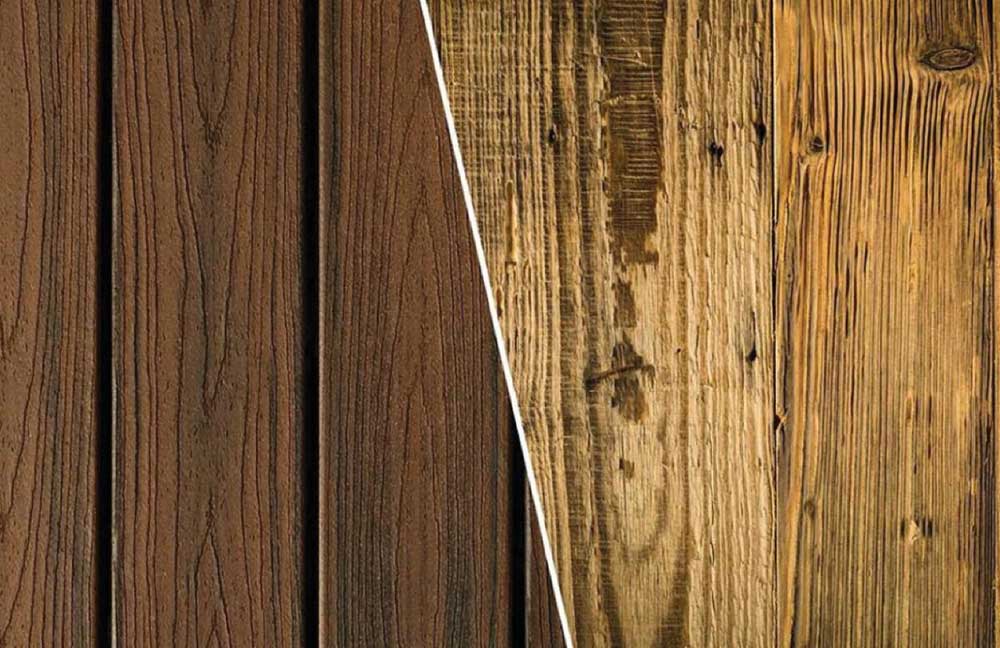 Trex® makes eco-friendly composite decks from an innovative blend of 95% recycled wood and plastic film — that's almost the whole thing. On top of that, Trex® uses some of the most Earth-friendly manufacturing processes in the country, reclaiming factory waste and eliminating the use of harmful chemicals. The fact is, being green is in both Trex's and Truitt & White's DNA. We've been this way for more than 20 years, well before green was a buzzword. Because in the end, all of us want to look out on our decks and know that we've done our part.
Trex® Composite Decking Inspiration and Inlay Ideas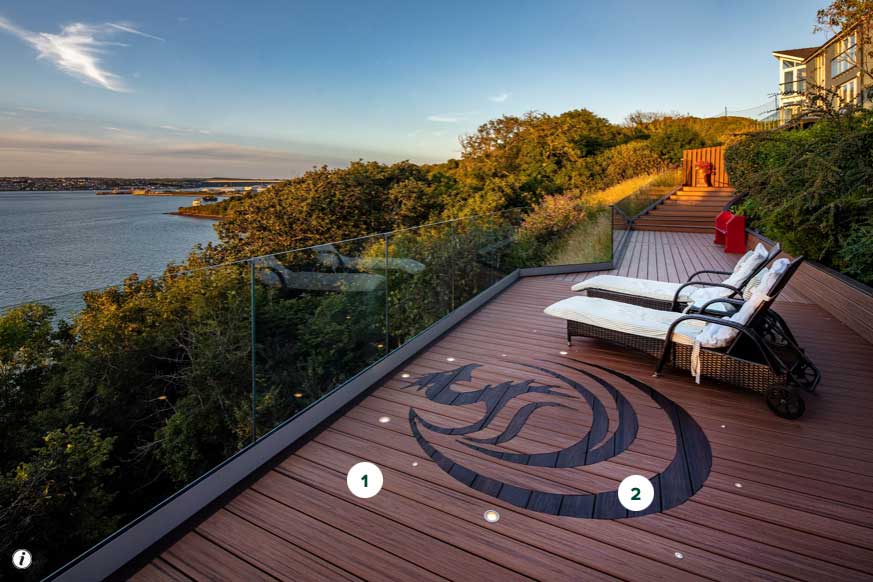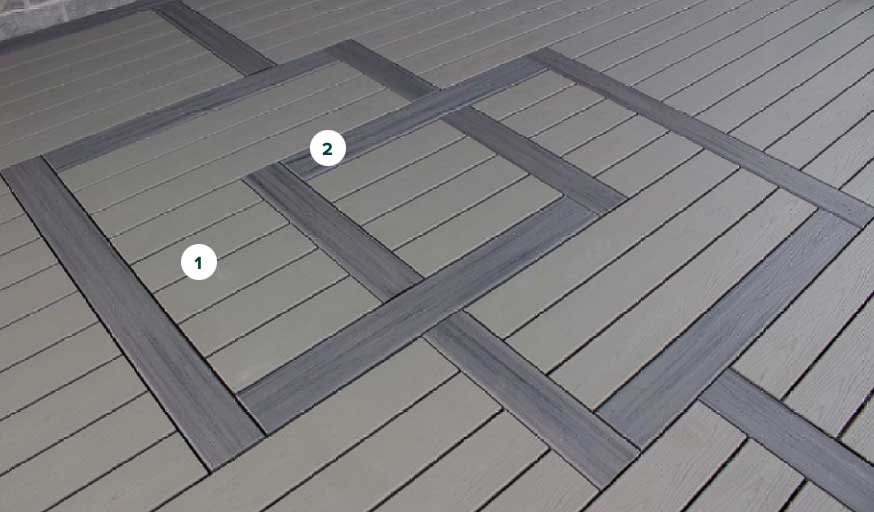 Take your deck to the next level with a composite deck inlay! The term "deck inlay" refers to a design created by varying installation angles and deck board colors. These unique features allow homeowners to put their stamp on an outdoor space and create a focal point for their deck design. From complex, realistic images to simple geometric shapes, deck inlays of all shapes and sizes can add personality and excitement to your outdoor space. Explore some of our favorite deck inlay designs and patterns to inspire your next weekend project!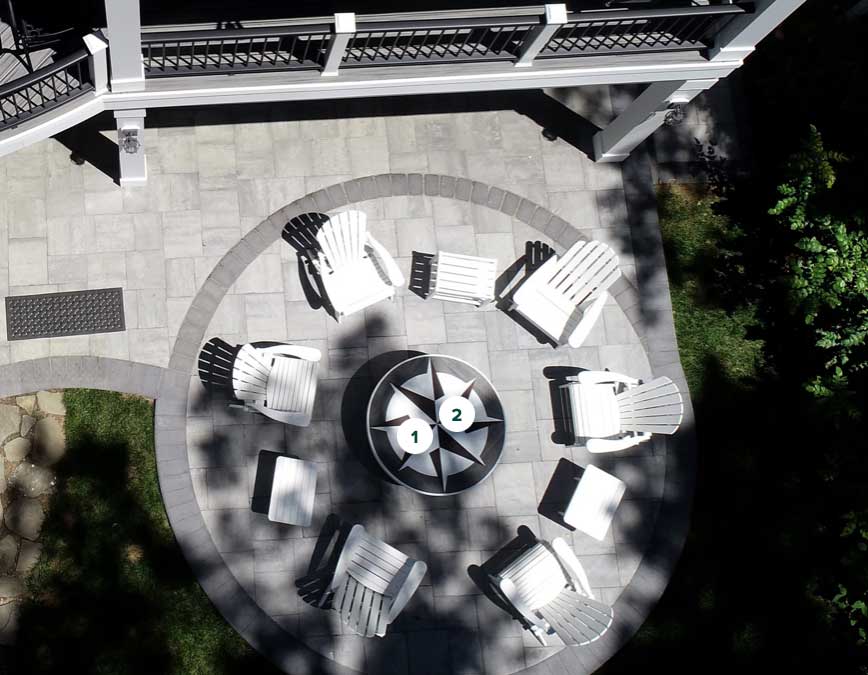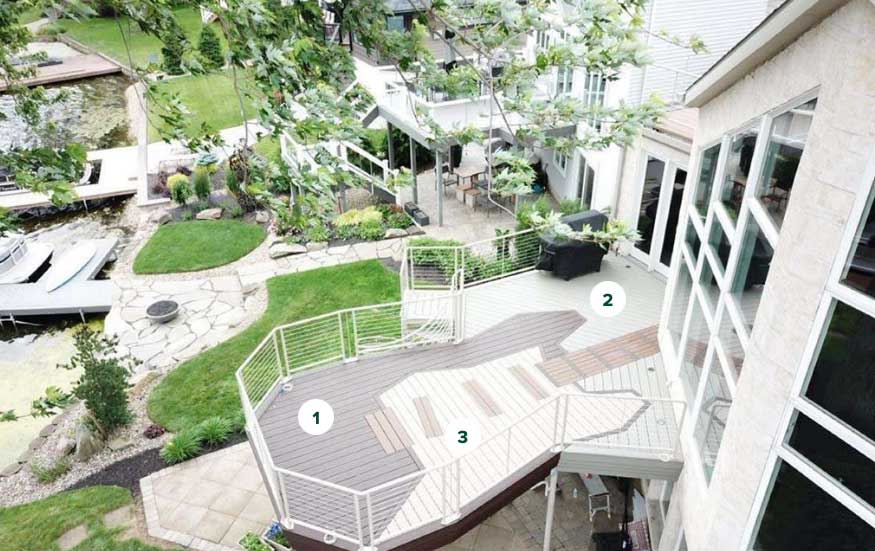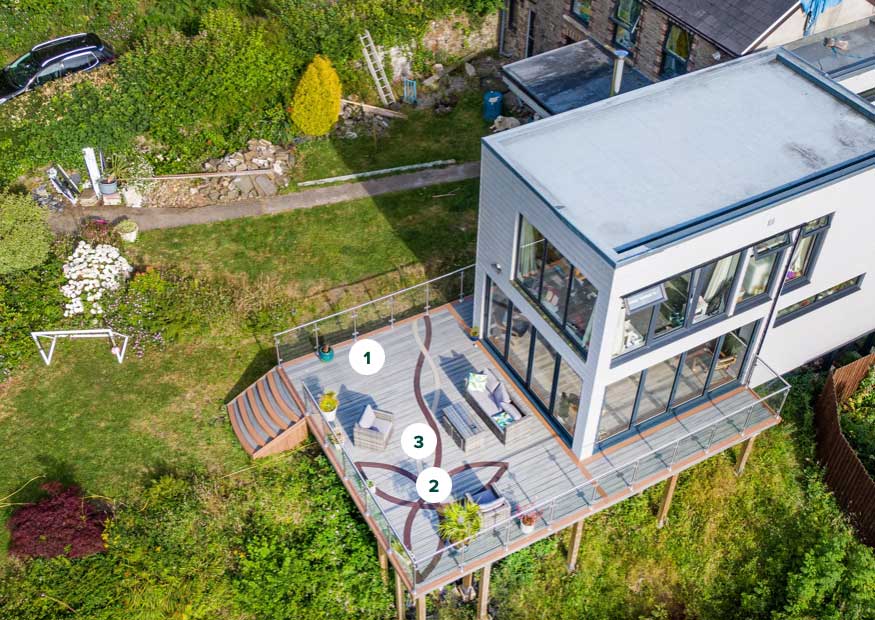 Trex® Composite Style and Color Inspiration