Three architecture students incorporate Marvin products into lake home renderings, providing a glimpse into the next generation's take on residential design.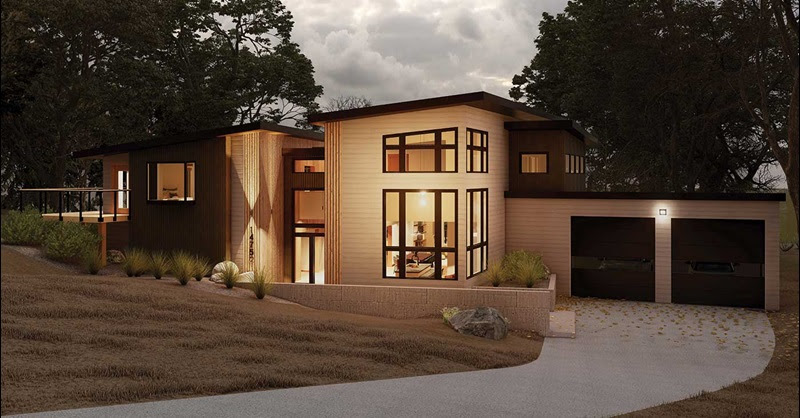 The next generation of architects is looking at residential design in a very thoughtful way. This is largely because the pandemic led to a shift in how we view our homes. Now, one's home is so much more than simply a retreat after a long day at the office. Today's home and the office have merged, and indeed the home works harder for homeowners than ever before, serving as a space for entertainment, exercise, meditation, and more.
Architecture students today are balancing these cultural shifts in how homes are used with classic and contemporary architectural principles, all while holding space for bold design ideas. This is evident in the winning designs from the recent NDSU Marvin Windows Competition at North Dakota State University (NDSU). The architecture students with winning entries sought inspiration in Marvin products, translating abstract design ideas into detailed reality. Their visions are brought to life in the project renderings below.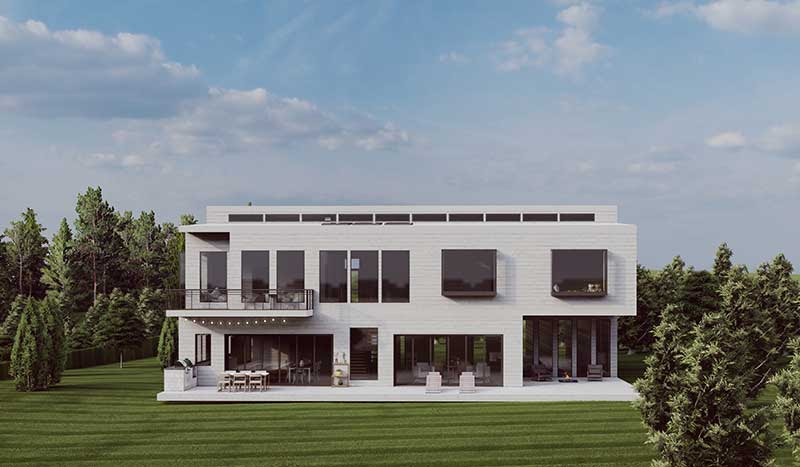 The Pale House
Architecture student Brady Kowalzek found inspiration for his residential design through exploration of Marvin windows and doors. "I started with the products I liked and built around that, letting the products motivate the rest," Kowalzek said. "The Marvin Skycove and Modern Multi-Slide door were the first things that stood out. You don't see that everywhere."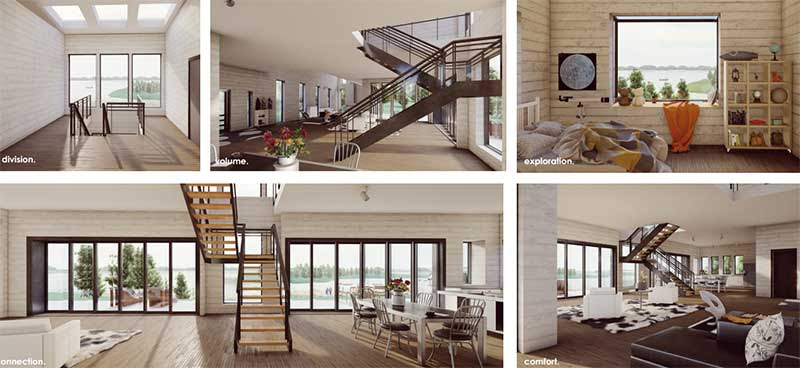 Kowalzek was careful to design interior spaces that allow for connection, while others enable comfort, exploration and creativity. Throughout the home's design, natural light is paramount and pours inside to brighten rooms. He characterizes the final award-winning design as "a lake house brought into the modern century."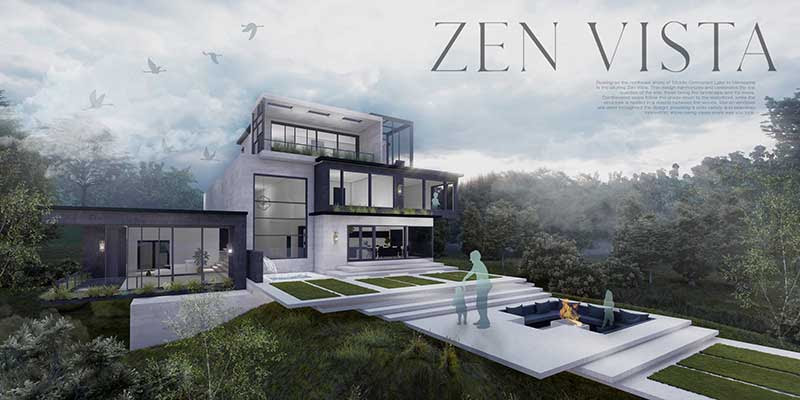 The Zen Vista House
The Zen Vista is a study on layers and levels, encompassed in a modern-forward approach. The student behind the design, Sydney Weigel, had several goals for the project. She wanted to capitalize on beautiful views of nature by framing them well, but her final design went one step further. She created elaborate layers of unexpected views with a residential design that unfolded in elegant, cantilevered fashion.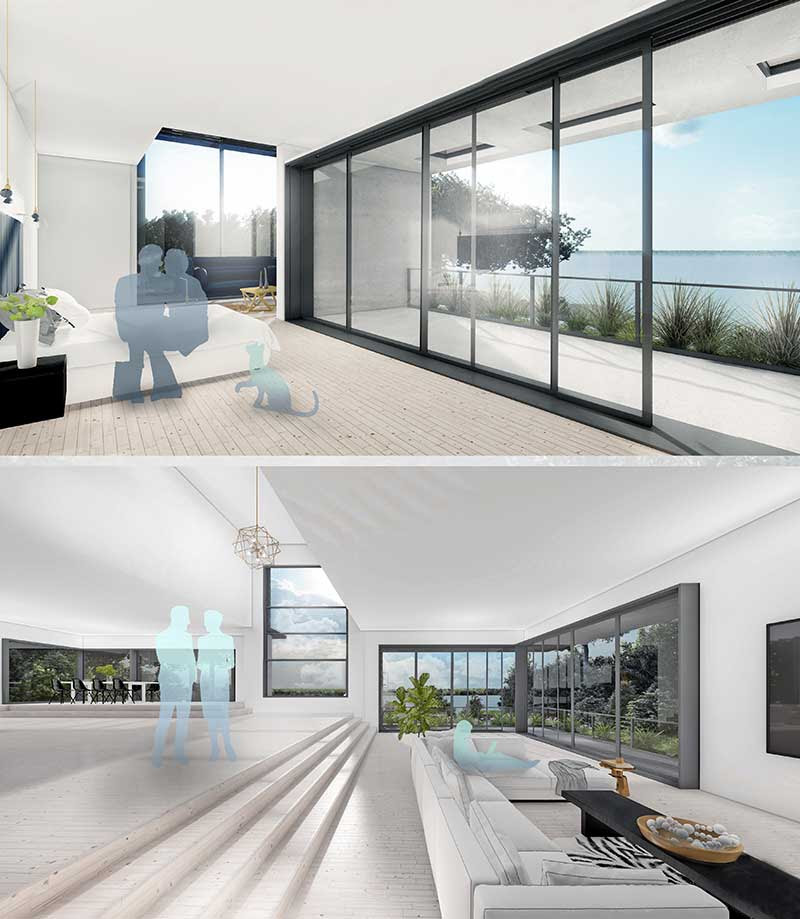 "I liked the boxular structure," Weigel said. "Off the main entryway, the living room is four steps down, creating a sunken feeling. As you go up to the kitchen, the dining room is elevated another four steps. You get these distinct levels of viewing along with the window styles I chose."
She went on to point out the value in filling a home with natural light. "Sustainability is important, and I think architects should always be thinking about it. That's why I have so many skylights and big windows. I wanted to light up the house without needing power so it can sustain itself in that sense. One window that I was excited to use was the Marvin Skycove, which I think of as a modernist take on a bay window."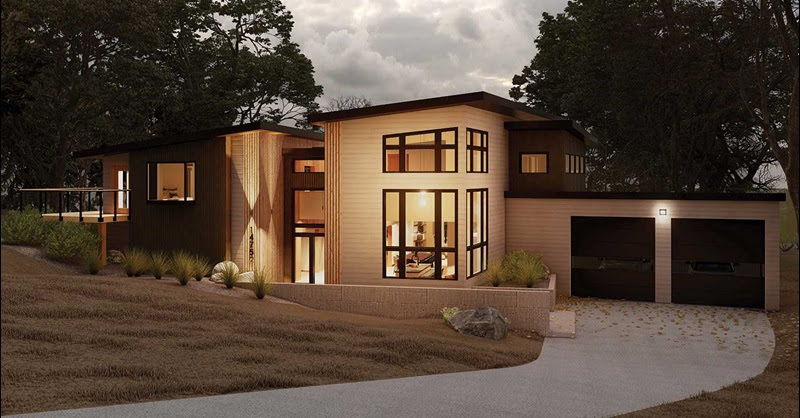 The Cormorant Lake House
Zachary Nelson describes the Cormorant Lake House as contemporary with hints of more traditional elements, designed with the intention of always having a splendid view of nature. He incorporated windows and doors from the Marvin Elevate collection and utilized the Marvin Skycove in a small office to make the space feel larger, adding square footage through the projected jewel box window niche.
"There's a public half and a private half in the home, with a very clear visual split between the two," Nelson said.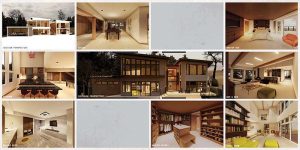 Walls of windows looking out over the lake serve to let in natural light while also making the most of views and fresh air. The home is etched into sophisticated spaces with definition so that homeowners would have clarity on where to go for various activities, whether public or private in nature.
When asked what he is excited about looking ahead at the future or architectural design, Nelson said he was looking forward to using raw, natural materials, such as wood, concrete, exposed aluminum, or stainless steel. "Design is getting more and more rugged, and it's exciting to use those raw materials," he said.